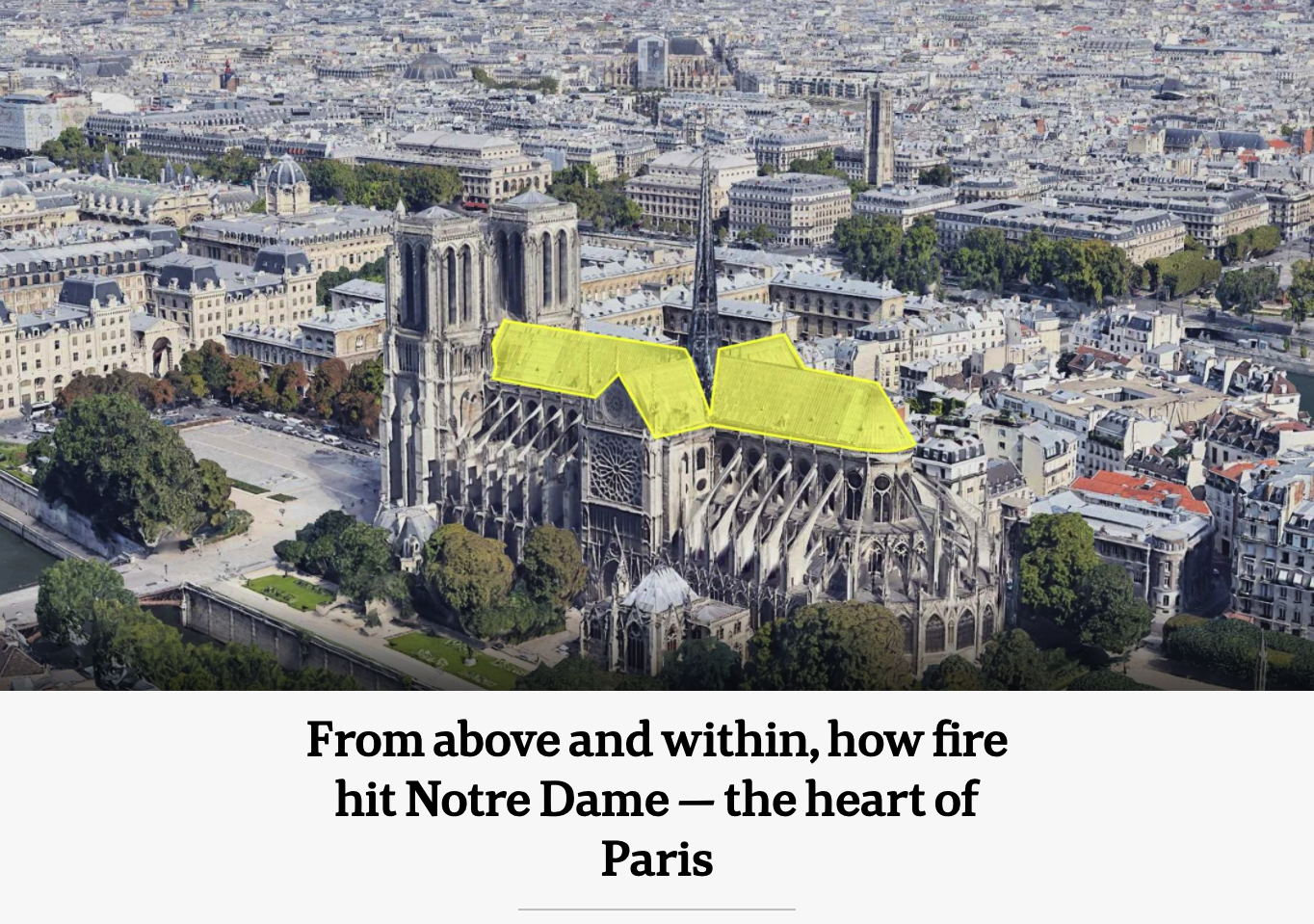 The Fire at Notre Dame

Use this fly-over virtual tour to learn about the 2019 fire that badly damaged Paris's historic Notre Dame cathedral and the efforts to restore it.
Topics: History, Architecture
The cathedral at Notre Dame contains one of the oldest surviving wood-timber frames in Paris, involving around 52 acres of trees that were cut down in the 12th century. Each beam is made from an individual tree. For this reason, the lattice of historic woodwork is nicknamed "the Forest."