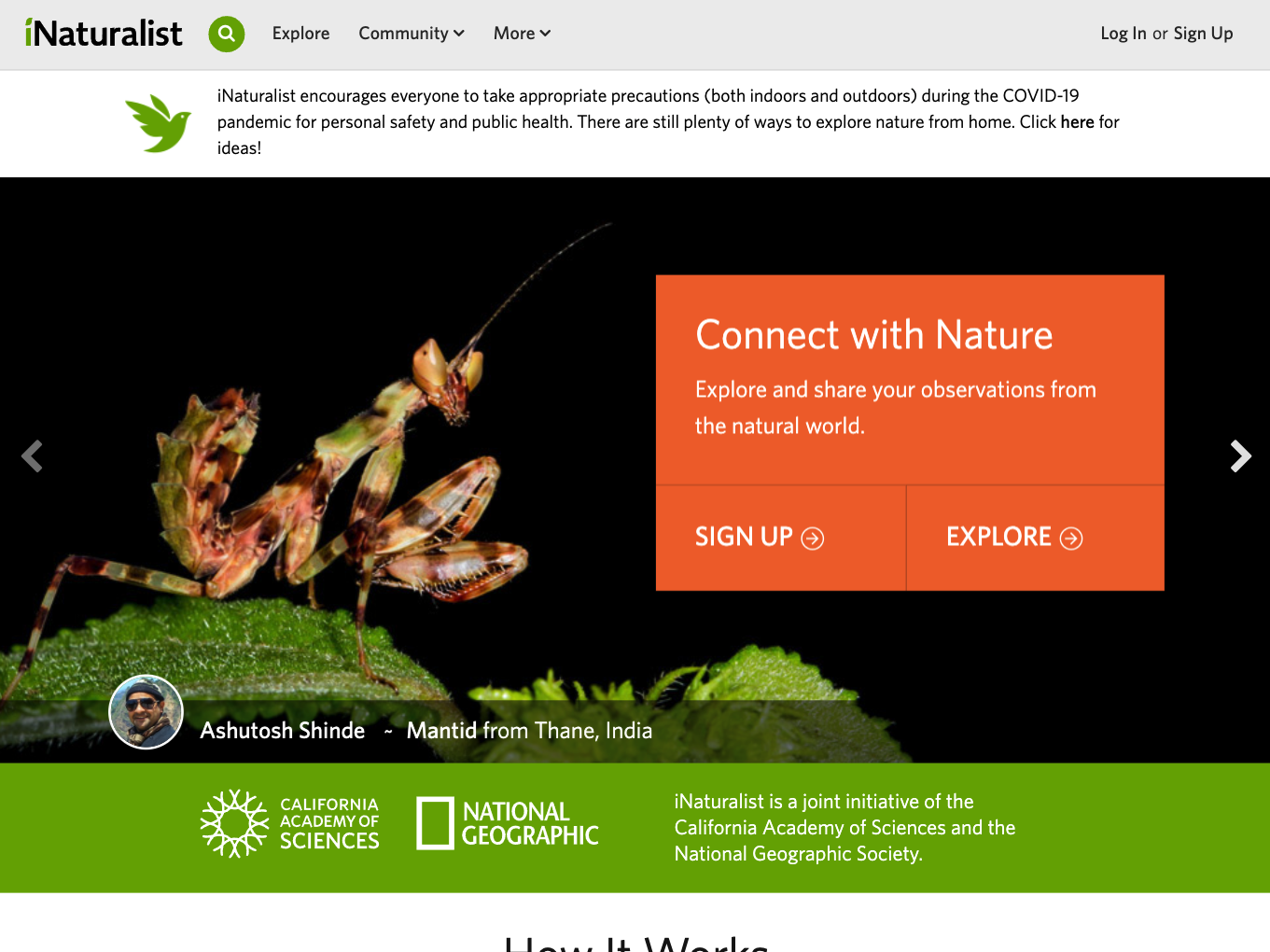 iNaturalist
Contribute to Science

Every observation can contribute to biodiversity science, from the rarest butterfly to the most common backyard weed. We share your findings with scientific data repositories like the Global Biodiversity Information Facility to help scientists find and use your data. All you have to do is observe.
Download the iNaturalist SEEK App for enhanced participation in some of this week's lessons!
Topics: Science, Observation
Today is Earth Day! Our planet is an amazing place, but it needs our help to thrive! Today's ELO lessons explore activities about how to help protect the planet from things like pollution and deforestation.