Today is Earth Day! Talk to your children about the reasons they love the Earth.
I Love the Earth!
Listen to "I Love The Earth" by Todd Parr. Talk with children about reasons they love the Earth. Learning objective: Children initiate looking at and talking about books
Lava Lamp Activity
Explore how water and oil interact with this fun lava lamp activity.
Learning Objective: Children will observe objects and events of interest in the environment, makes simple predictions about them, and checks the predictions
Did you do today's activities?
Push the button below to let us know you've completed the activities below:
Social Emotional
If you or your child are feeling stressed or upset try this wonderful calming technique. Pretend to hold a flower in your hand now inhale deeply through your nose smelling your flower. Exhale slowly through your mouth. Do this several times. Be creative and ask your child what their flower smells like or what it looks like. Maybe your flower is a dandelion and when you exhale you are blowing the seeds everywhere.
Additional lessons are available for this grade level by pressing "More Lessons" above, or selecting a lesson below: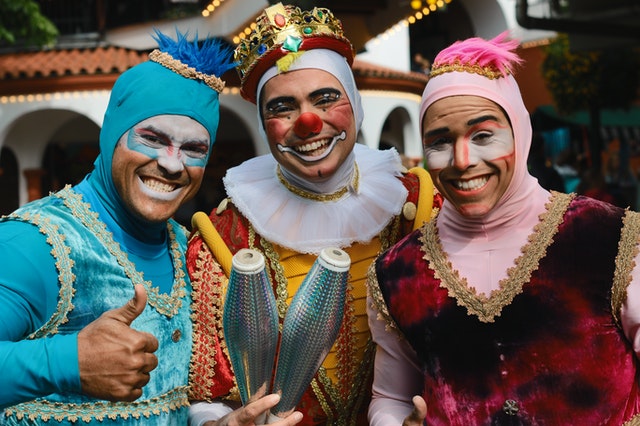 Today's ActivitiesUse this template to create a silly clown face. Check out this fun science experiment using baking soda and vinegar. Your learners will have fun watching the balloon blow up with air. Did you do today's activities? Push the button below to let us...