Circus Stencils
Use circus stencils (make some from cardboard if you don't have any). Make shapes of clowns, horses, ringmasters, balloons, etc. Have your learner use the stencils to make pictures that they can tell you a story about!
Paper Plate Emotion clown masks
Cut 2 paper plates in half to create 4 masks. Focus on the emotions happy, mad, sad, and silly. Have your learner use shapes and colors to create the emotions to look like a clown's face. (For example, use a red circle for a clown nose, upside down semi-circle for a sad face, etc). Glue the masks onto popsicle sticks to hold up and practice identifying emotions. Remember to be creative and have fun!
Did you do today's activities?
Push the button below to let us know you've completed the activities below:
Additional lessons are available for this grade level by pressing "More Lessons" above, or selecting a lesson below: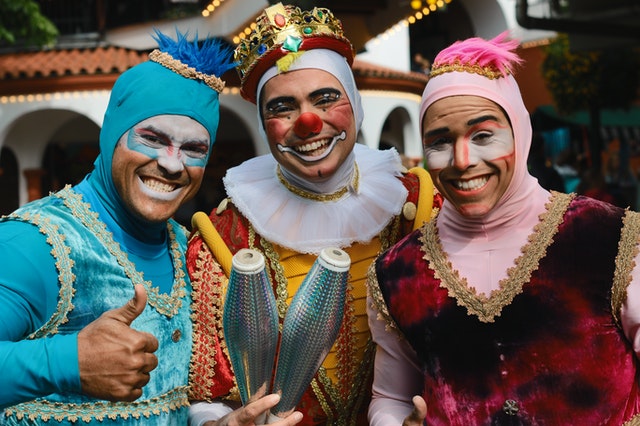 Today's ActivitiesUse this template to create a silly clown face. Check out this fun science experiment using baking soda and vinegar. Your learners will have fun watching the balloon blow up with air. Did you do today's activities? Push the button below to let us...