It's Earth Day! A day we celebrate our wonderful world. A world that gives us so much beauty and abundance. Follow along to learn how to take care of and appreciate our planet Earth.
Listen/Read
Listen to The Earth Book by Todd Parr read by the author, himself. Make a poster that lists the ways you and your family can care for the Earth.
Estimate
Watch "Peg + Cat" learn to estimate while recycling. Create an estimation station. You will need a clear container and any countable object. Make sure they are all the same size and kind of object. (large paper clips, cereal, marbles, etc). I recommend starting with a small container with 30 or fewer objects. Count the items as you fill the clear container. Write down the secret total. You may want to use another container with a benchmark amount as shown in the video.
Ask your student to estimate (make a thoughtful guess) of the number of objects in the jar. Discuss the process they used to estimate. Repeat the activity again with another number.
scavenger hunt
Do an Earth Day Scavenger Hunt. Use this list or create your own.
Make 3 tree bark rubbings. Sketch 3 spring flowers.

Collect 3 rocks.

Collect 3 different shaped leaves.

Throw 3 pieces of trash in the garbage.
relax
Learning at home can be stressful at times. Relax and breathe a sigh of relief with the Breathing Butterfly.
Did you do today's activities?
Push the button below to let us know you've completed the activities below:
Additional lessons are available for this grade level by pressing "More Lessons" above, or selecting a lesson below: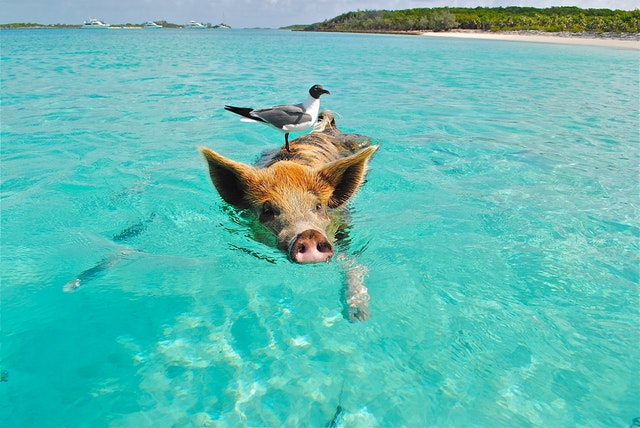 Today's ActivitiesDo you enjoy swimming in a pool? Have you ever seen a cow in a swimming pool? This is a fun story about a very optimistic cow that wants to learn how to swim. Do you think he will be able to do it? Listen to this story, "Sink or Swim". STEM stands...