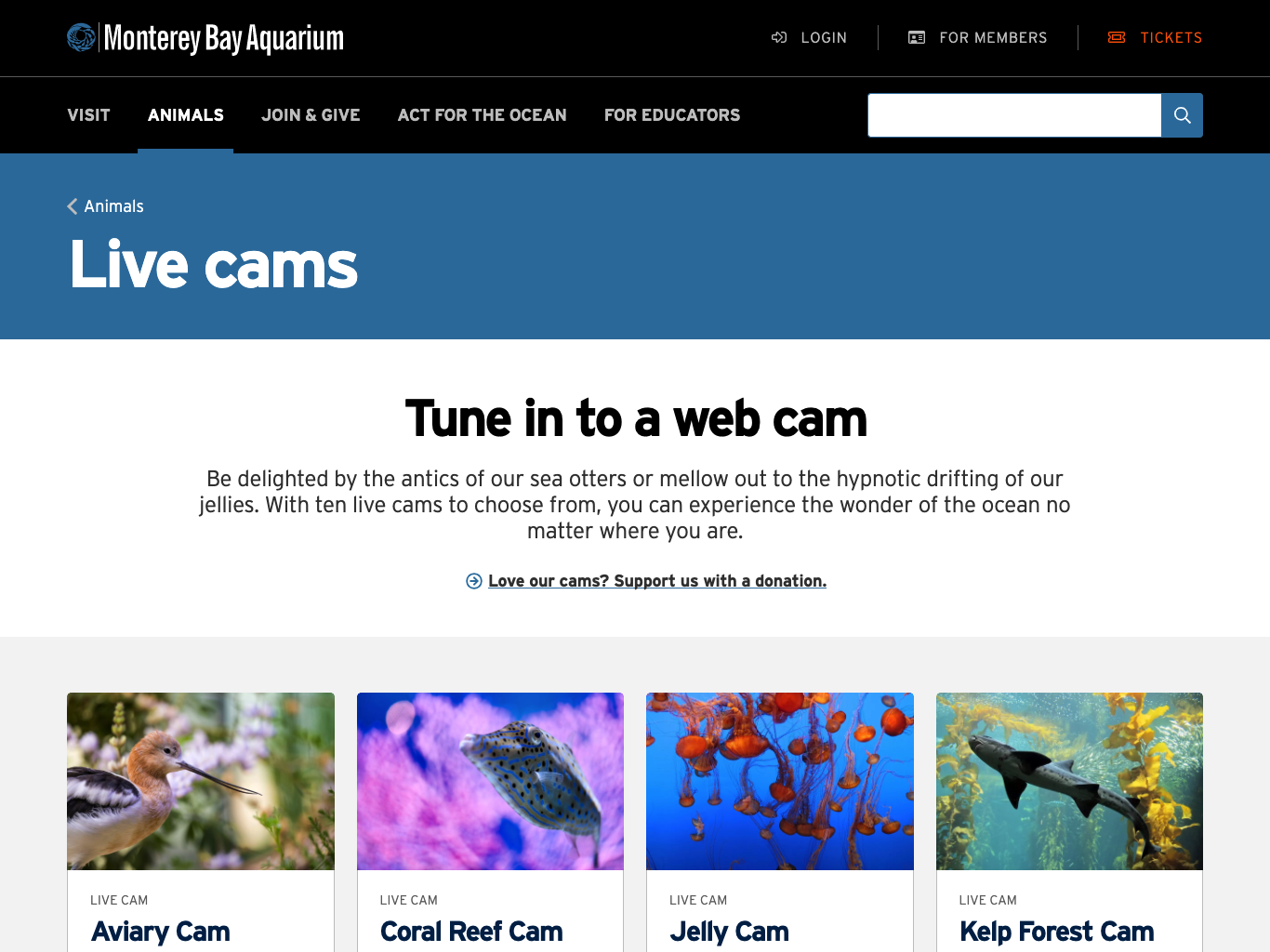 Monterey Bay Aquarium Live Cams
Be delighted by the antics of the sea otters or mellow out to the hypnotic drifting of jellies. With ten live cams to choose from, you can experience the wonder of the ocean no matter where you are.
Topic: Science, Biology, Oceanography
If you have 3 quarters, 4 dimes, and 4 pennies, you have $1.19. You also have the largest amount of money in coins without being able to make change for a dollar.