Hello, and welcome to ELO! This is a place to look every day you are learning at home to find activities and fun things to try. These are different times for everyone, but we can still find ways to connect with our family and friends. Don't forget to be active and use your imagination every day too!
Listen/Read
Conversation starters: What are some of the things the boy loves about having a dragon? How does the dragon feel when the he has to move out? How does the boy feel, and what does he do? Have you ever imagined something like the dragon?
Conversation starters: Dragons are not real, but the boy imagines his dragon is real. What are some of the things the boy loves about having a dragon? What would YOU like about having a dragon?
What shapes do you see in the picture? (K.G.A.2)

Complete this sentence. ______ is taller than _____.

Use blocks or Legos to build your own buildings.

Talk about the different sizes of your structures.
Did you do today's activities?
Push the button below to let us know you've completed the activities below:
Speech & Language
Answer these 5 Ws about the story!
WHO moved into the sandcastle?

WHAT were 3 things the boy loved about having a dragon?

WHERE did the story take place?

WHEN did the story happen? Summertime or wintertime? How do you know?

WHY did the dragon have to move out?
Additional lessons are available for this grade level by pressing "More Lessons" above, or selecting a lesson below: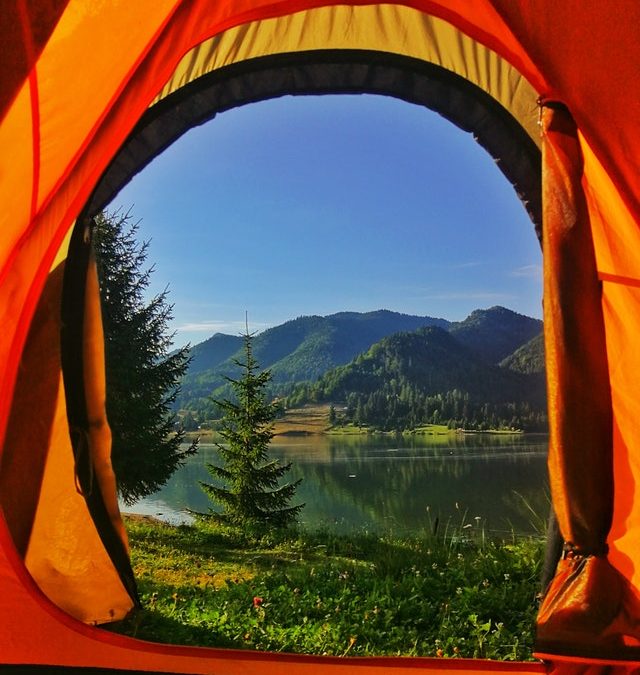 Today's ActivitiesListen to "Curious George Goes Camping."Curious George is a curious monkey. His curiosity sometimes gets him in trouble. In the story, he was very curious about what he thought was a kitty. What was it really? Was this a problem? Use this template to...