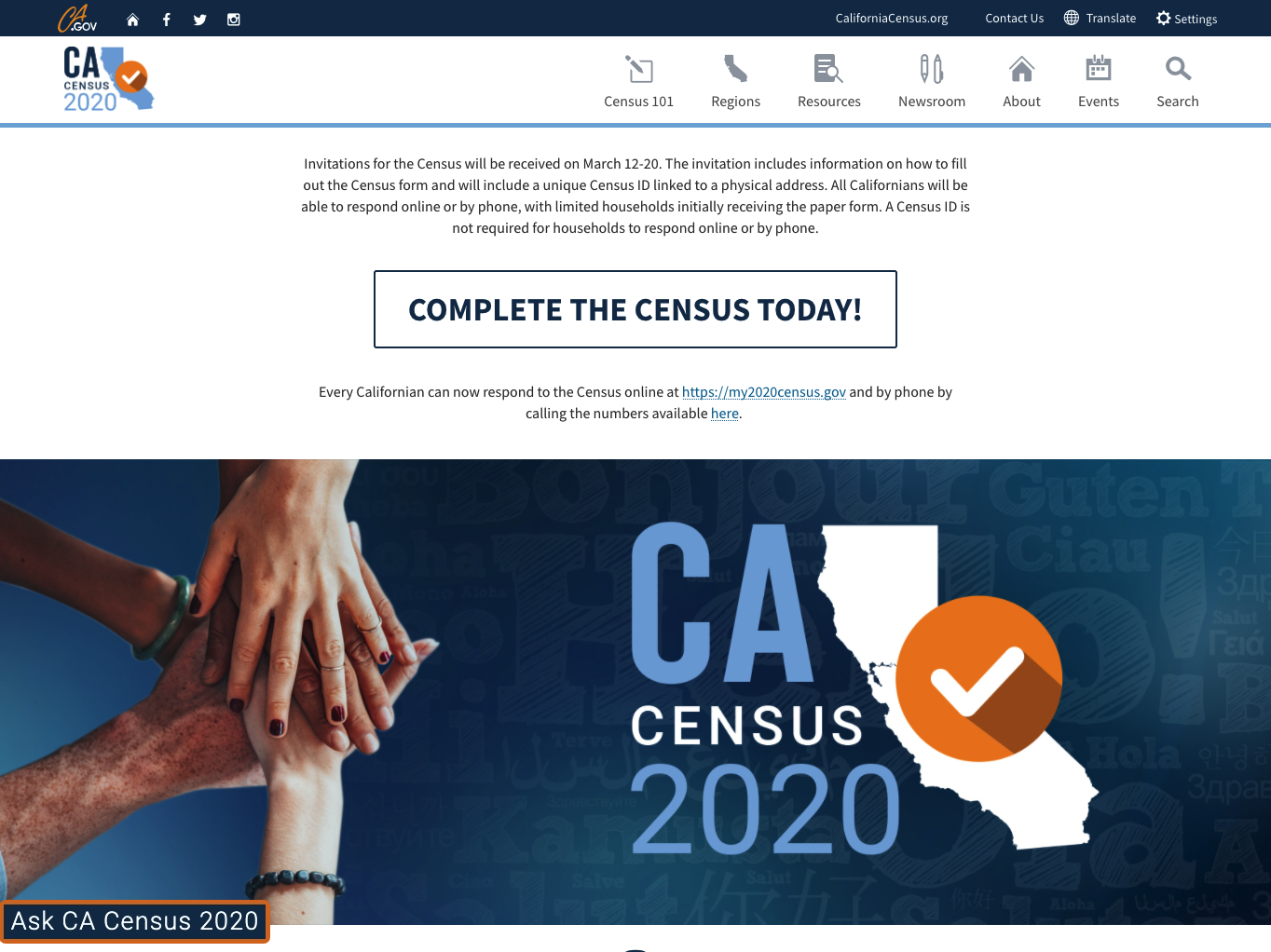 CENSUS 2020- Be Counted!
Every Californian can now respond to the Census online at https://my2020census.gov and by phone by calling the numbers available here. 
Today's Common Theme is the 2020 Census! Activities in today's lesson will show the importance of having every person in the country counted.
Spread the word that the census is important by creating a clear, colorful poster with the theme "Be Seen, Be Heard, Be Counted".
You can take a picture of your poster and upload it here by Wednesday, April 22.
In order to upload your poster, you will need to be logged in using your school's student google account.
Selected posters will be displayed on the ELO Website!