Be Seen Be Heard Be Counted Census 2020
Read and watch
Watch this 3-minute video to learn more about the what and why of the 2020 Census. 
The U.S. Census Bureau is the leading source of information on the nation's people, places, and economy, providing data about our country's population size and growth as well as detailed portraits of the changing characteristics of our communities.
Read Census Bureau 101 for students. Data from the Census Bureau is how monies are allocated to different services.
Write a one-page opinion paper on what public service you think is the most important and why. Why is it important for households to complete the census so that your important service can be funded?
Watch this fun video clip on why it is important to count all people.  Next, count all the people who live in your home.
math
Download this worksheet to work with Mixed Customary Units. If you'd like a challenge, download this second worksheet to work with Algebraic Properties
After looking at census data, determine the birth years of children who were aged 8 through 11 in 2017. Then use the data to create a line graph, with an appropriate scale and axis labels, to compare and contrast the estimated number of births in California and in another state during each year. Complete this worksheet. 
Visit this website and complete the activities to learn more. 
Use this google document and a calculator. Practice double digit addition and subtraction. 
History
Which state is the most densely populated? How do most people get to work? Check your knowledge and take this quiz on facts about the United States while discovering a variety of data produced by the U.S. Census Bureau.
Find more census data about California and all the states on this site. 
Watch the census links under this section of the daily lesson. Click on this link to find the facts for California. Talk about the information that is displayed. Tell your parent how many boys or girls are your age from the data table.
D.E.A.M - Drop Everything and Move
Today's Activities: 1) While maintaining social distancing, take a walk. Walk with a family member if you can. 2) Did you know that soda has approximately 39 grams of sugar? Do 39 mountain climbers. Watch this video of how to do mountain climbers if you are unsure.
First, have your child do some warm up stretches: 10-15 arm circles (front and backwards), 15 jumping jacks, running in place for 30 seconds, 10 leg squats, 10 push ups and sit ups then go to GoNoodle and have your child pick a couple of PE/Dance videos. 
Make a Poster
Watch this short Public Service Announcement where Tom Hanks, Selena Gomez, Janelle Monáe and More Promote 2020 Census.
The poster should encourage households to complete the Census 2020. Take a picture of your poster and upload it here, by Wednesday, April 22.
In order to upload your poster, you will need to be logged in using your school's student google account.
For each person that lives in your home, write a short poem or song about them and perform it for them, if you can!
Draw a picture of your family, everyone that lives in your family. Talk about each of those people.
Did you do today's activities?
Push the button below to let us know you've completed the activities below:
Additional lessons are available for this grade level by pressing "More Lessons" above, or selecting a lesson below: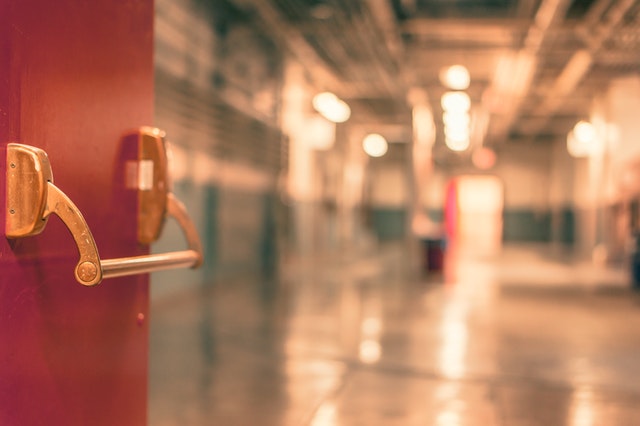 Today's ActivitiesHow Do You Feel About Starting High School? Nervous? Excited? Unsure? Write a short response to reflect on. Write about these: 3 Things you have heard about high school and are wondering if they are, in fact, true. 2 Goals or aspirations you have for...