What are some of the things in your life that matter the most? That is a big question. Today's story is called "What Matters".
Read
Read the story "What Matters," sometimes a tiny act has a big positive consequence. A simple act of kindness can create a ripple effect that can spread throughout a community.  One act of kindness can cause happiness in a single person. Then, because that one person feels happier, she or he is now more inclined to do something kind for someone else.
skip counting
Doing what matters is something you should try to do over and over again.
Speaking of over and over again, when you skip count you add the same number over and over. Complete this skip counting activity!
ripple effect
Watch these videos about the ripple effect in the water. Try this out in a bowl of water, a puddle, or the next time you are at a lake.
What Matters?
In "What Matters", the boy makes such a difference by just picking up one soda can! Watch this BrainPOP to see what else you can do to help the Earth.
Try it!
The "domino effect" is similar to the "ripple effect". It is a chain reaction that occurs when a small change causes a similar change nearby. If you have dominos, try these fun challenges!
Create it!
Walter Kadinsky is a famous artist. Some of his most well-known paintings feature concentric circles. Here is an art project inspired by circles!
Did you do today's activities?
Push the button below to let us know you've completed the activities below:
Additional lessons are available for this grade level by pressing "More Lessons" above, or selecting a lesson below: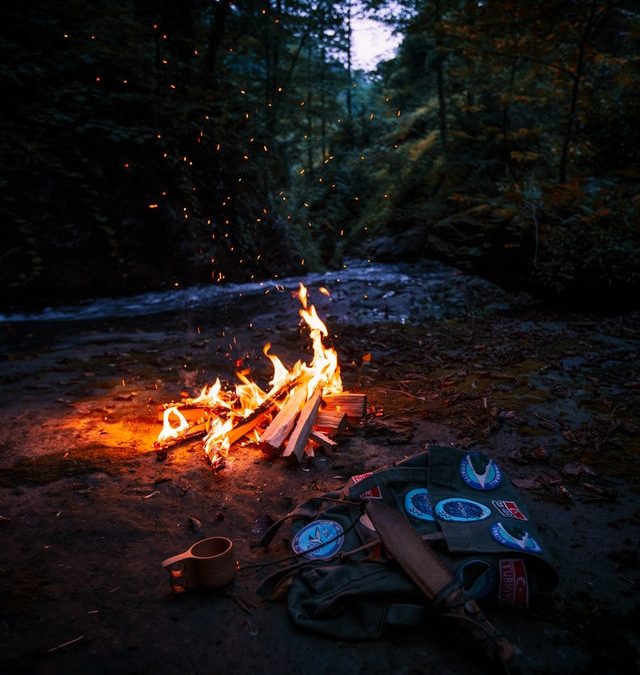 Today's ActivitiesHow do you prepare to go camping? Where do people usually camp? What dangers do you have to consider while you are camping? Find out more about camping in this fun book, "A Camping Spree with Mr. McGee!" Scavenger Hunts are fun to do when you go...