When the weather is getting hot, homemade ice cream hits the spot. Today's lesson is all about ice cream! You will learn how it is made. make your own, do ice cream math and ice cream art!
read and write
How is ice cream made? In yesterday's lessons we learned about where dairy milk comes from, and how calcium is important for our bones. Listen to 'From Milk to Ice Cream' and see how that milk goes from cow to the ice cream you buy at the store or ice cream shop. Then answer these questions about the text you listened to. If you need some remembering what main idea and key or supporting details are, watch this video as well.
math
We worked with fractions earlier this week, and today's worksheet we will do some more work with fractions using ice cream, of course, and some other items as well!
Watch
You learned how the ice cream we buy at the store is made, but you can make ice cream at home! Watch this video to see how it is done and the science behind it! You don't need a special machine to make ice cream at home. When you are done watching the video use this worksheet for the items you will need and the directions–no need to try to remember the steps in the video.
Elaborate
Do you know the history of ice cream? No one does for sure, but it has been enjoyed in some form for over two thousand years. Watch this video and read this information about ice cream.
Do you think ice cream is a need or a want? Explain you thinking to an adult.
Let's Move!
Once you have eaten your yummy ice cream, it is time to get your body moving! Calcium from the ice cream makes your bones strong and so does exercise!
Learn this milkshake dance –it is fun, and so good for your bones and heart muscle. It will take a few watches to get the steps down, but once you do you won't be able to stop dancing!
Create it!
Time for some ice cream art! You will be making four ice cream cones, using this template and following these directions. You will be using your knowledge of fractions to color or watercolor paint your scoops of ice cream!
Did you do today's activities?
Push the button below to let us know you've completed the activities below:
Additional lessons are available for this grade level by pressing "More Lessons" above, or selecting a lesson below: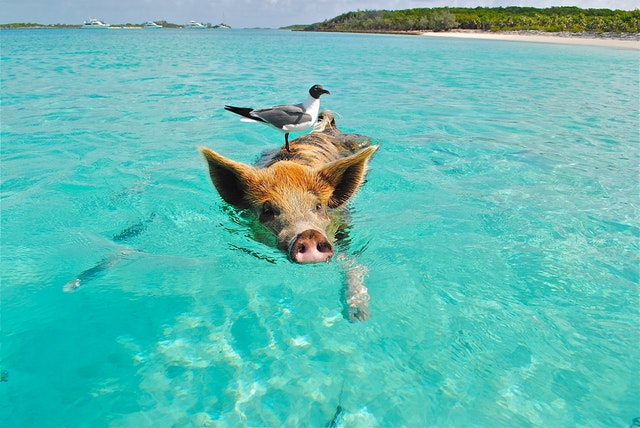 Today's ActivitiesDo you enjoy swimming in a pool? Have you ever seen a cow in a swimming pool? This is a fun story about a very optimistic cow that wants to learn how to swim. Do you think he will be able to do it? Listen to this story, "Sink or Swim". STEM stands...