Outdoor Adventures: Water, Water, Everywhere
Outdoor Adventures: Water, Water, Everywhere
Engage
"Guess the Water Animal" This activity fosters coordination and creativity.
Have your child act out different water animals for other people in your family to guess. Have one child think of an animal.
They will act like this animal for one minute without making any sound. Can anyone guess which animal they are being? 
After one minute, if the animal has not been correctly guessed, your child can make noises too (but NO words!).
Tip: If thinking of different animals will be difficult, write down the names of several animals on small strips of paper. Put the strips in a container and have your child pick one out!
Math Puzzles
Summer is around the corner. Here are some fun math puzzles for you to do now and during your time off.
Elaborate
Visit this site then answer the following questions. Do you wonder about water?
Write down some of your thoughts and questions. Where does water come from? Where does it go? Can water be in different forms? Can water disappear? Does water have a cycle?
Get Moving
Just a Minute! This activity fosters coordination and motor skills.
Materials: space (indoor or outdoor), timer or clock.
Challenge your child to see how many jumping jacks they can do in a minute. Before they start, have them predict how many they will be able to do. Can they do as many as they thought?
Then have your child try it with other kinds of movements too, like push-ups, sit-ups, or arm circles. This is a great activity to return to day after day. Can kids beat their own records
Extend
Make a Rainbow Fish
Materials:
Cone shaped coffee filter.

Paint: black, purple, blue, green, yellow, red
Celery sticks (6 one for each color)
Glue Glitter
Explain that the smaller end of the coffee filter will be the head of the fish and the wider end will be the back end of the fish.
Step 1: Start with a coffee filter. The smaller end is the head.
Step 2: Dip the eraser end of a pencil in black paint. Use this to create an eye on the fish. Dip the sharpened pencil in black paint and draw a mouth.
Step 3: Dip the celery sticks into the various colors of paint to create scales on the fish. Let dry.
Step 4: Spread glue on fish and apply glitter.
Did you do today's activities?
Push the button below to let us know you've completed the activities below:
Additional lessons are available for this grade level by pressing "More Lessons" above, or selecting a lesson below: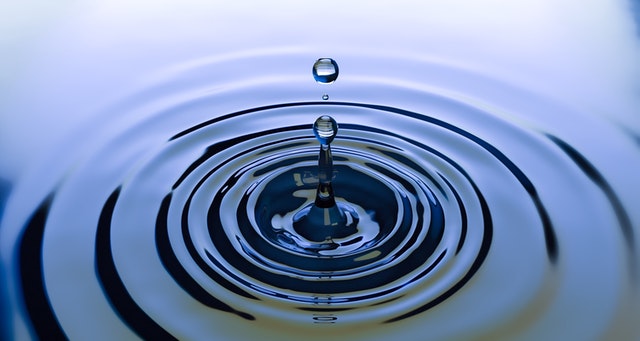 Today's ActivitiesRead the story "What Matters," sometimes a tiny act has a big positive consequence. A simple act of kindness can create a ripple effect that can spread throughout a community.  One act of kindness can cause happiness in a single person. Then, because...