Bird watching is a fun summer activity. Here are some things to help you learn all about it.
Explore
This booklet contains the names of birds in Tuolumne and Calaveras Counties and the months they are usually seen. This site has many photos of birds in Tuolumne County. It can help you to identify birds you see. Use this page to collect data on the birds you see.
Get Moving
Move like a Bird Sometimes how a bird moves can help us identify it. You can mimic bird behavior. 
Pigeon Strut: Imitate a pigeon. Move your head forward and back as you walk with your hands behind your back, taking short steps. 

Soaring Hawk: Like a Red-tailed Hawk, spread your arms and gently tip your arms and bodies back and forth. 

Heron Stalk: Walk slowly, stalking forward with long steps, stopping and stretching out your neck to look for fish. 

Hummingbird Flutter: Act like little hummingbird helicopters. Flap your arms from your elbows as fast as possible.

Step-stopping Robin: Just like a robin, step, step, step, then stop to look for worms.

Raucous Duck: Quack and flap for a quick, water landing.
Try it!
Check out this lesson to learn how to draw a quail.
Or Try this one to learn how to draw a chickadee.
Did you do today's activities?
Push the button below to let us know you've completed the activities below:
Additional lessons are available for this grade level by pressing "More Lessons" above, or selecting a lesson below: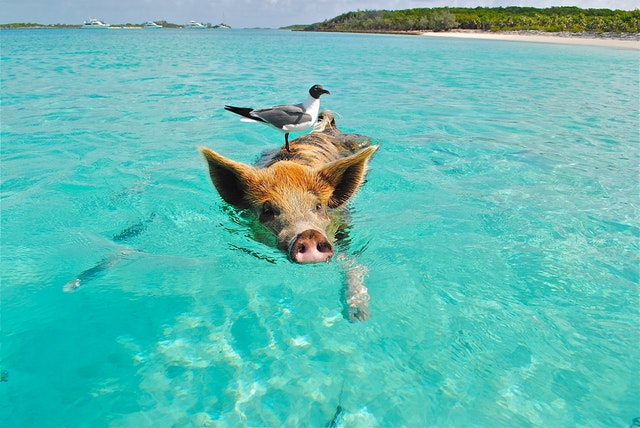 Today's ActivitiesDo you enjoy swimming in a pool? Have you ever seen a cow in a swimming pool? This is a fun story about a very optimistic cow that wants to learn how to swim. Do you think he will be able to do it? Listen to this story, "Sink or Swim". STEM stands...