Saving and Spending Money
Today we learn about saving and spending money in the read aloud "Bunny Money" by Rosemary Wells.
listen
Listen to this story of two bunnies who go to buy their grandmother a gift. Pay special attention to their buying decisions. After the story, answer these questions on paper or discuss with an adult.
What did Ruby plan to buy for her grandmother?

Why didn't Ruby buy the music box?

How did Max spend some of Ruby's money?

Why was Ruby upset with Max?

Do you think Max made smart spending decisions? Why or why not?

What is something you would like to save up for?
math games
Penny-Nickel Exchange Game, play this fun and simple game to learn about exchanging coins. You will need (1) six-sided die, 20 pennies, and 10 nickels. Listen to the instructional video for a demonstration and explanation of the rules of the game.
create!
Gather an assortment of different coins. Think about a design you want to make. Place one coin under a sheet of paper. Rub a colored pencil or crayon over the top of the paper. Be sure to hold the coin in place and use enough pressure. Choose another coin and repeat the same process until your design is complete.
Did you do today's activities?
Push the button below to let us know you've completed the activities below:
Additional lessons are available for this grade level by pressing "More Lessons" above, or selecting a lesson below: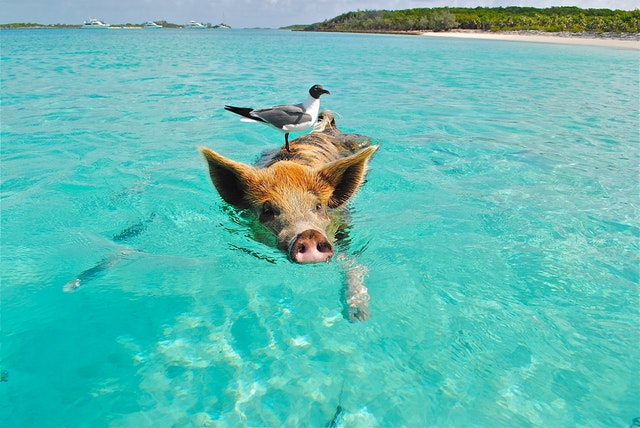 Today's ActivitiesDo you enjoy swimming in a pool? Have you ever seen a cow in a swimming pool? This is a fun story about a very optimistic cow that wants to learn how to swim. Do you think he will be able to do it? Listen to this story, "Sink or Swim". STEM stands...