Fish, Fish, and more Fish
Fish, Fish, and more Fish - Fish live in bodies of water everywhere. Some in lakes, some in rivers, and some in the ocean. Some are colorful and beautiful. Others, not so much. Let's observe some fish at the Monterey Bay Aquarium and then draw our own fish. If you're up for a challenge, use those fish and other creatures you create to design a marble run.
Read, Watch, & Write
Watch this video of feeding time in the kelp forest at the Monterey Bay Aquarium. Take time to look at the different varieties. Pause and replay the video so you can really notice the differences.
Write about what you observed.

How many different types of fish did you see?

Can you remember the names of any of the fish?
Level 1 Adaptation Click the link to fill in the blanks about the video. 
Level 2 Read the sentence. Drag and drop the pictures where they belong 
Measure & Draw
Complete the art lesson first! Finished the art lesson? Now get out your rulers, pencil, and paper.
If you need to review measuring with inches watch this BrainPOP video.
Draw a fish that is 4 inches long and 2 inches tall.

Give this fish long pectoral (bottom) fins.

Draw a fish that is 6 inches long and 1 inch tall.

Give this fish a small tail (caudal) fin and a long dorsal (top) fin that goes down his back.

Draw a fish that is 5 inches long and 4 inches tall. Give this fish a fancy tail fin.

Draw a fish that is 4 inches long and 5 inches tall. Give this fish a big mouth.
Watch the video and then: If it is too difficult to do the drawing piece, use a ruler or measuring tape to measure 4 different things in your home. If you have an iPhone there is a built-in app called "measure" you can use to measure things around the house if you don't have a measuring tape or ruler.
If you can't or don't want to use a measuring instrument, you can measure the height or length of different objects in your home using one or a few of your child's favorite toys or objects. (i.e., how many cars high is the paper towel roll, how man crayons long are the cutting board)
Extra Challenge
This may take a few days, but it will be a fun family project. Use your fish to create a kelp forest marble run. What materials are in your home that you can use?
Make sure you are saving cardboard and toilet paper roll tubes to make this marble maze. You can talk about last week's lessons about recycling, reusing, and/or upcycling. Here is another activity that shows you how to make a marble maze.
Did you do today's activities?
Push the button below to let us know you've completed the activities below:
Additional lessons are available for this grade level by pressing "More Lessons" above, or selecting a lesson below: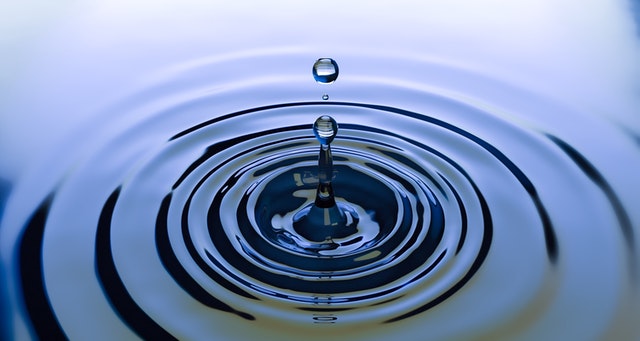 Today's ActivitiesRead the story "What Matters," sometimes a tiny act has a big positive consequence. A simple act of kindness can create a ripple effect that can spread throughout a community.  One act of kindness can cause happiness in a single person. Then, because...