This is Earth Day week. You have been learning about the Earth and how you can do your part to care for the Earth. You have also learned about the Earth's seven continents and some of the features of the Earth called landforms. Today, you will explore the different types of communities where people live. Communities like these exist in all parts of the world.
Listen/Read
Read City Mouse, Country Mouse. This is a story about two mice cousins. One mouse lives in the country and the other mouse lives in a city. Tuolumne County would make a great place for a country mouse. A city mouse would like to live in San Francisco.
Have you ever been to a city? What kind of things would you find in a city? Can you visualize a busy, noisy place with tall buildings? Urban is another word for city. Rural is another word for country. Tuolumne is a rural area. What kinds of things would you find here?
Can you visualize open spaces and fields? Draw a picture of a city. Write 2-3 sentences about your picture.
add it!
Let's practice your math facts today using dice. It would be fun to play with a partner, or an opponent. You will each need two dice. Each player rolls their dice and adds up their numbers. The player with the highest sum wins that round. You can challenge yourself by adding a third dice and finding the sum of three numbers. This game could also be played using a deck of cards, instead.
Where do you live?
You can find skyscrapers, or really tall buildings, in urban areas. Check out these images of urban areas. Use legos or another building material that you have at home (cups, jenga blocks, empty toilet paper tubes) to engineer some tall buildings. Take a picture of your city and send it to your teacher! You can do the same with rural and suburban areas. Check out these images of rural and suburban areas.
communities
Watch this Brainpop Jr. video that describes types of communities. Look at this list of things you might find in different types of communities. Can you decide which type of community you would find these?
Take this virtual tour of the Empire State Building in New York City. Look at all the tall buildings and crowded areas. Be sure to "visit" at night, too, so you can see all of the bright lights.
make it!
Make a collage. Find and cut images from magazines that show different types of communities.
Did you do today's activities?
Push the button below to let us know you've completed the activities below:
Additional lessons are available for this grade level by pressing "More Lessons" above, or selecting a lesson below: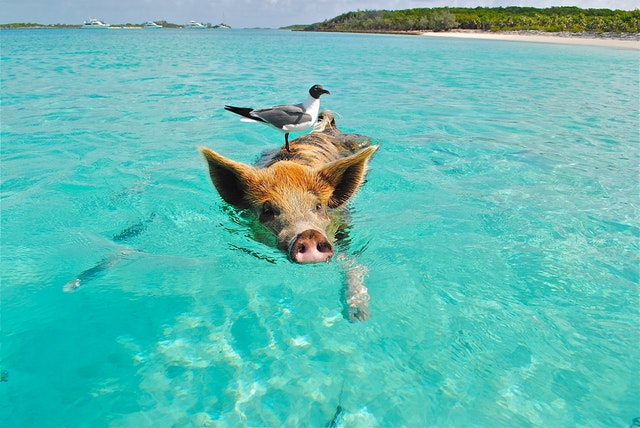 Today's ActivitiesDo you enjoy swimming in a pool? Have you ever seen a cow in a swimming pool? This is a fun story about a very optimistic cow that wants to learn how to swim. Do you think he will be able to do it? Listen to this story, "Sink or Swim". STEM stands...