Welcome back to ELO and Earth Week! Today you will explore some of Earth's landforms. Do you ever wonder how mountains or lakes are formed? Let's see if we can find out!
Watch & create
Watch this video to learn about landforms.
Find some crayons or colored pencils and make a poster! Choose one landform from the video. Draw a picture of it. Add details about your landform to your poster. You can use labels, diagrams, or even bold words to draw attention to important parts that will help the reader learn about your landform.
Here is an instruction video for how to draw land forms.  Students can write labels after watching the video.
Try this video if the other one is too long or difficult to understand  Parents can draw and label the land forms and then have your student color it in and/or trace the labels.
math
You will need a pencil and piece of paper to solve these math problems about landforms. Use whatever strategy works best for you to solve them. You can draw a picture, count on, use your magic counting sticks, or you may just know it in your head.
create
Let's make landforms. Find a shallow container. Add some sand and a little bit of water. You could also use play-doh if you have some at your house or make some of your own. Use these pictures and descriptions to help you. Be sure you help clean up!
Move!
Take a walk, if you can, and look for different landforms in your neighborhood. Do you see any hills or ponds? How about in the distance, can you see any mountains? Do some stretching before you set out to climb a mountain. Watch this video to learn how to do mountain climbers. See how many you can do before you need a break.
draw
Find a spot to sit for a few minutes and sketch what you see.
Did you do today's activities?
Push the button below to let us know you've completed the activities below:
Additional lessons are available for this grade level by pressing "More Lessons" above, or selecting a lesson below: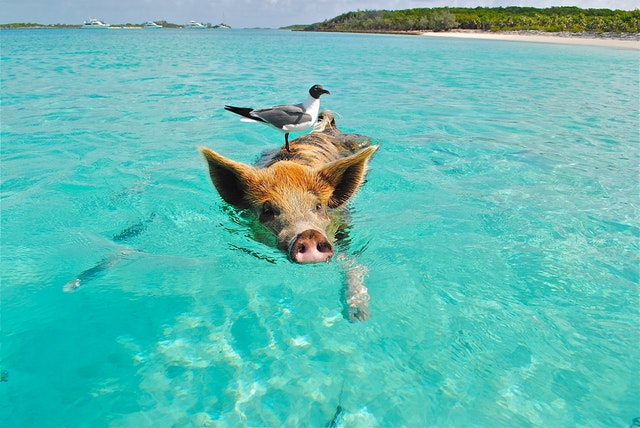 Today's ActivitiesDo you enjoy swimming in a pool? Have you ever seen a cow in a swimming pool? This is a fun story about a very optimistic cow that wants to learn how to swim. Do you think he will be able to do it? Listen to this story, "Sink or Swim". STEM stands...