Hello, First Graders! It's Spring! You may have noticed that things are beginning to look different at your house. What signs of Spring do you see outside?
Watch
Theme: Spring
Watch  Hopper Hunts for Spring
You may be feeling a bit like Hopper, lately, as he is looking for a new friend to play with him.
Draw a picture of your favorite friend and write about what you would do if they came over to your house right now.
Listen to The Easter Bunny's Assistant story.

Wha happened when the skunk got excited?

How was did the Easter Bunny react at first?

How was the Easter Bunny a good friend in the end?
Listen to The Easter Bunny's Assistant story.

Find the following things:

Eggs

Bunny

Skunk

Table

Crayon

Window

Practice with your child getting excited and how you each show your own excitement!
The Sound of rain
Can you make the sound of rain?
Make a Cloud in a Jar: Get a glass jar or cup fill 3/4 of the way with water top it off with Shaving Creme or Whipped Cream to make it look like there is a cloud sitting over the clear water. IF you have blue food dye or anything blue, drop it through the cloud to see if rain comes through the clear water on the bottom. Check out these other fun activities.
Check out these other fun activities.
Move!
Ask how you can help around the house. Put some Spring in your step. Set up a start and finish line. See how fast you can skip back and forth.
map
Draw a map.
Label the places that Hopper visited while he was searching for "Spring".
Go on a backyard scavenger hunt.

Color in the items as you find them.
Draw
Gather some flowers from your yard and make bouquet. Use crayons or colored pencils do draw a tree and what the same tree would like in all four seasons. (winter, spring, summer, and fall)
Did you do today's activities?
Push the button below to let us know you've completed the activities below:
OT Activities
Gross Motor: Spring Animal Walks- Do the bunny hop, frog jump, and lamb crawl from one side of the room to the other.
Sensory Play: Use Easter grass to create a sensory space in a shoe box or small plastic tub. Add small animals or figures and hide them in the grass. Children can use tongs to find and take the small figures out.
Additional lessons are available for this grade level by pressing "More Lessons" above, or selecting a lesson below: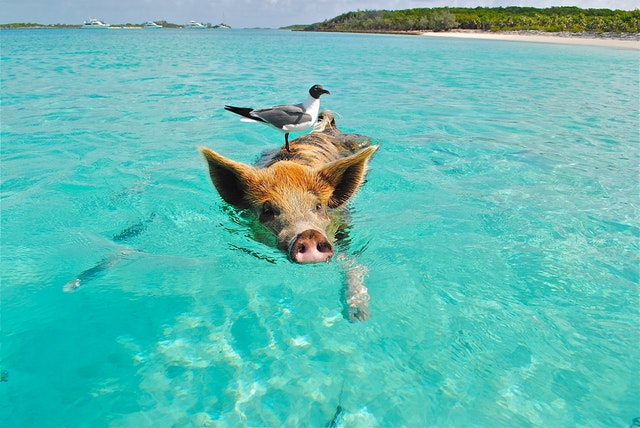 Today's ActivitiesDo you enjoy swimming in a pool? Have you ever seen a cow in a swimming pool? This is a fun story about a very optimistic cow that wants to learn how to swim. Do you think he will be able to do it? Listen to this story, "Sink or Swim". STEM stands...