Rainbows Explore the colors of the rainbow. Find out how rainbows are made.
Listen/Read
Read to learn more about how the colors of the rainbow and how rainbows are made in nature.
Scroll down to Day 12. Click "Take me There!".
Listen to the books The Dot and All the Colors of the Rainbow.
Then do the two Puzzlers! Word Match and Which Came First activities.
Write down the colors of the rainbow on a sheet of paper leaving space between each color.
List as many things that you can that go with each color.Example: Red- strawberries, watermelon, firetruck, roses.
Follow the links to the books and click on "read along" to listen to both books. Help your child create lists for each color of the rainbow and go throughout your house to find things 3-5 objects per each color.
Follow this link to the books and click on "read along" to listen to both books.  and help your child find 3 things throughout your house that matches the color of the slide. Write down each object on a piece of paper and create lists.
Tally Marks and Bar Graphs
Today we will review the basics of graphing:
Watch this BrainPOP video and then explore the other options available at the end of the video.
Answer questions about this graph by clicking the color or number that matches your answer.
Make your own graph. Print out this blank graph or make your own.
Ask your family members or (with adult supervision) call or text friends. Keep a tally of their response and then make a graph. With the help of an adult, share your graph with your teacher, family, or a friend.
Watch the first video from brainpop. take a survey of favorite colors from all of the peopel in your home. If there are not enough people, have your parent help you ask your toys or stuffed animals what their favorite colors are.
Do a survey with snack items in your home. Use snacks that can be broken into peices or that have small peices so you can put them in cups or piles. When someone chooses a snack as their favorite (i.e., goldfish) put one piece in a cup or the pile for that snack. At the end you can make your own bar graph with the snacks as manipulatives, making lines or stacks for each category
Make A rainbow
How is a Rainbow made? Watch and Do.
Materials needed to make your own Rainbow.
clear cups

paper

crayons

sunlight
Visit this site and do the activity with your child.
Watch this video together 
Move!
Choose one or both activities.
Movement – 

Awesome Rainbows  . Move with the music, dance with the colors. Have fun!

Art- Create your own Dot Art. Use paper and your choice of crayons, colored pens or pencils, or watercolors. Be creative. You can design one dot or many, many colorful dots, big and small. Have an adult take a picture and send your finished artwork to your teacher, relative, or friend.
Did you do today's activities?
Push the button below to let us know you've completed the activities below:
Additional lessons are available for this grade level by pressing "More Lessons" above, or selecting a lesson below: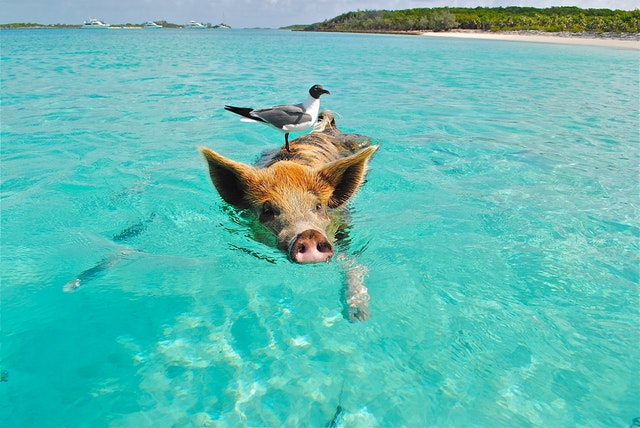 Today's ActivitiesDo you enjoy swimming in a pool? Have you ever seen a cow in a swimming pool? This is a fun story about a very optimistic cow that wants to learn how to swim. Do you think he will be able to do it? Listen to this story, "Sink or Swim". STEM stands...