Bones and Clocks and Chalk
Bones and Clocks and Chalk...Oh My! Today, because it's a beautiful Spring day, it makes sense to think about bones. Just kidding! No, but really...let's do it. After all, we still have bones in the Spring, not just on Halloween! For some extra fun, we can practice telling time and maybe even drawing some chalk clocks. Have fun!
Listen/Read
Who has bones? You! Visit this site to learn all about it. Dem Bones is based on an old spiritual song first recorded in 1928. That's almost 100 years ago! (Click on Week 1, Day 5)
Read the questions out loud, or have someone read them to you. To find the answers, you might like to watch the book again. You can pause the book when you find the answer to a question. Write down your answers. Then tell your answers to someone or something – even your pet! (Pets have bones, too!)
1) How many bones are in your foot?
2) What is one job of the knee bone (or patella)?
3) Where is the longest and heaviest bone in your body?
4) When do you use your neck?
5) Why is your skull important?
Watch and listen to this song about your skeleton! 

Now, print and complete this cut and paste skeleton activity.

Point to each part of the skeleton and name them with your child. 
If your child has a hard time staying in the lines or coloring only the specified body part, use another piece or multiple pieces of paper to cover up the other body parts so only the part to be colored is visible.
Talking Math: Day 5
Let's practice telling time on an analog clock and have fun with sidewalk chalk at the same time.
Review what you know about telling time at Brain Pop 
Now, find the Sidewalk Chalk Clock Game here.
If you can't get outside, students can draw a clock on a piece of paper, cut out a big hand and a little hand, and play the game inside.
Challenge your family members to see who can tell the time the fastest.
Watch this video about Time to the Hour. 

Now, use this worksheet to match the digital time to the analog time! If you don't have a printer just cut out a circle on a piece of paper or use a paper plate!
Science
Go to this website to help you with the following activities:
Discover how many bones are in your hands.
Do the art activity with this lesson.
Supplies needed: Light-colored construction paper, crayons, and mineral oil. (Baby oil is scented mineral oil)
If you want, check out your foot bones here.
Feel your own feet and see if you can find the bones and joints.
Trace your foot and draw in the bones.
Watch this fun video about the bones in your feet! 

Feel your own feet and see if you can find the bones and joints.


Trace your foot and draw in the bones. You can do this on a piece of paper, with chalk outside, finger paints, or with other fun materials you may have on hand!
Let's move!
Pick your favorite music and in this lesson, students will determine how to move based on the musics beat, words, and tune.
Did you do today's activities?
Push the button below to let us know you've completed the activities below:
Speech Therapy
Answer the 5 questions about the informational book "You Have Healthy Bones:"
1. WHO has 300 bones in their body? WHO has 206 bones?

2. WHAT might happen if you didn't have any bones?

3. WHEN should you go to the doctor?

4. WHERE should you wear pads when you are riding a bike or skating?

5. WHY shouldn't you jump from high places?
Additional lessons are available for this grade level by pressing "More Lessons" above, or selecting a lesson below: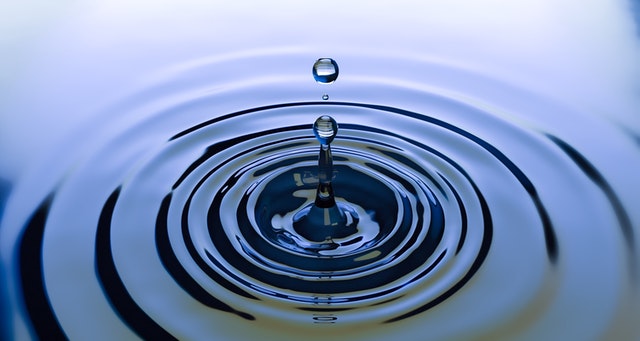 Today's ActivitiesRead the story "What Matters," sometimes a tiny act has a big positive consequence. A simple act of kindness can create a ripple effect that can spread throughout a community.  One act of kindness can cause happiness in a single person. Then, because...