Welcome to ELO! This is a place to look every day you are learning at home to find activities and fun things to try.
Watch and Read
Use this website to access Life Science – Bones
Go to Week 1, Day 5 Click on "Take Me There" to watch the story and then read the book.
For the book "You Have Healthy Bones," click on the "Read Along" button to have the story read to you as you follow along.

Here are the important words in the story: bones, blood, organs, doctor, exercise, safely, helmet
Talking Math: Day 5
Use this worksheet to answers the questions below:
If 8 more elephants came to the watering hole how many elephants would there be? (1.OA.C.6)
Visit this site to find out more fun facts about elephants.
What math story problems can you make up about elephants?
Use this tutorial to make an origami elephant.
Recommended children's book: There is a Bird on Your Head by Mo Willems
Use the adapted worksheet to get more counting practice. 
Move!
Dance Like an Animal to this video! After the video, make up your own animal moves and have your family guess which animal you are.
Did you do today's activities?
Push the button below to let us know you've completed the activities below:
Speech and Language
Answer the 5 Ws about the informational book "You Have Healthy Bones:"
1. WHO has 300 bones in their body? WHO has 206 bones?
2. WHAT might happen if you didn't have any bones?
3. WHEN should you go to the doctor?
4. WHERE should you wear pads when you are riding a bike or skating?
5. WHY shouldn't you jump from high places?
Additional lessons are available for this grade level by pressing "More Lessons" above, or selecting a lesson below: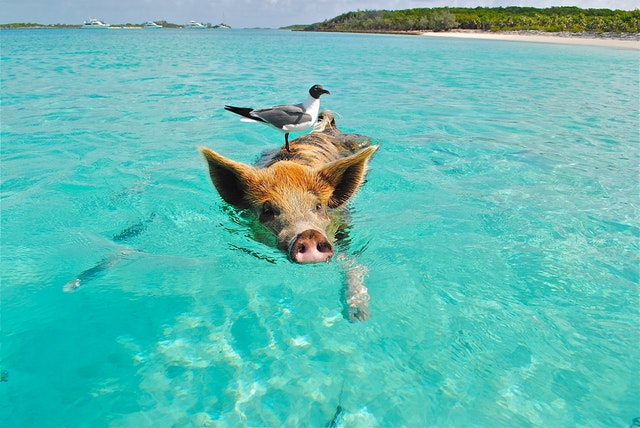 Today's ActivitiesDo you enjoy swimming in a pool? Have you ever seen a cow in a swimming pool? This is a fun story about a very optimistic cow that wants to learn how to swim. Do you think he will be able to do it? Listen to this story, "Sink or Swim". STEM stands...