Welcome to ELO! This is a place to look every day you are learning at home to find activities and fun things to try.
Watch
Go to this site and navigate to day 4 to watch the story "Giggle, Giggle, Quack" and read the book "Living on Farms" then explore the links under Puzzlers!
Optional, explore the links under Dive Deeper.
For the book "Living on Farms," click on the "Read Along" button to have the story read to you as you follow along. Here are the important words in the story: livestock, poultry, farm, graze, tractor.
Talking Math: Day 4
Use this worksheet to help you answer the following questions:
Find pictures of other vegetables that come in groups.

Do they typically come in groups of odd or even numbers?

Find other places you see arrangements of 10 things around you. Draw a picture of them and show someone!
Green peas are transported from farms in bushels that usually weigh about 28 pounds. Find out more here about the weights of different vegetables.
What problems can you makeup and solve about vegetable weights?

A recommended book about counting: Count on Me by Miquel Tanco

Find somewhere around you that relates to the math you saw in the image. Take a picture or shoot a video. Send it our way!
Use this worksheet to help you understand the different ways we can put numbers together. 
Communities
Watch this video then take the quiz.
Tip: you can turn on captions by clicking the "cc" on the bottom of the video window.

What kind of community do you live in, urban, suburban, or rural?

Draw a picture of your neighborhood.
Move!
Dance Like an Animal to this video! After the video, make up your own animal moves and have your family guess which animal you are.
Did you do today's activities?
Push the button below to let us know you've completed the activities below:
Additional lessons are available for this grade level by pressing "More Lessons" above, or selecting a lesson below: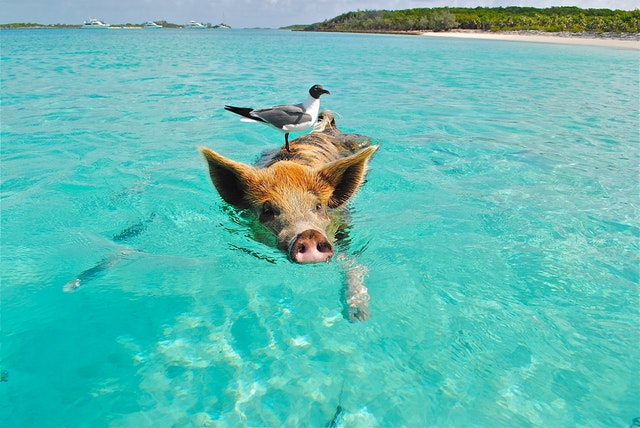 Today's ActivitiesDo you enjoy swimming in a pool? Have you ever seen a cow in a swimming pool? This is a fun story about a very optimistic cow that wants to learn how to swim. Do you think he will be able to do it? Listen to this story, "Sink or Swim". STEM stands...