Welcome to ELO! This is a place to look every day you are learning at home to find activities and fun things to try.
Watch
Watch the story "Zin! Zin! Zin! A Violin" and read the book "All About Sound" then explore the links under Puzzlers! Optional, explore the links under Dive Deeper.
Talking Math: Day 3
If 12 more ducks joined the group, how many would there be altogether? Explain or show how you know. (1.NBT.C.4)

What birds do you see around your home? Sketch and color the different birds you see. Keep track of the type and number of birds you see during the day. Make a display of the data. Show someone and ask them what they learn by looking at your display.

Ducks weigh far less than one might imagine. Find the weights of different kinds of ducks and put them in order from least to greatest. Mallard ducks migrate to different places. Read more about them here.
Where do Mallard ducks live? Learn how to draw some birds with Mo Willems here. 

Related children's book: Johnny's Pheasant by Cheryl Minnema Find somewhere around you that relates to the math you saw in the image. Take a picture or shoot a video. Send it our way!
sound
Watch this video about sound, then take the quiz. Tip: you can turn on captioning by clicking on the "cc" at the bottom of the video window.

What does vibrate mean?
create!
Watch this video to help you make a tissue-box guitar!

Where do you see vibration making sound on your tissue-box guitar?

Can you make another instrument that uses vibration to make sounds?
Did you do today's activities?
Push the button below to let us know you've completed the activities below:
Additional lessons are available for this grade level by pressing "More Lessons" above, or selecting a lesson below: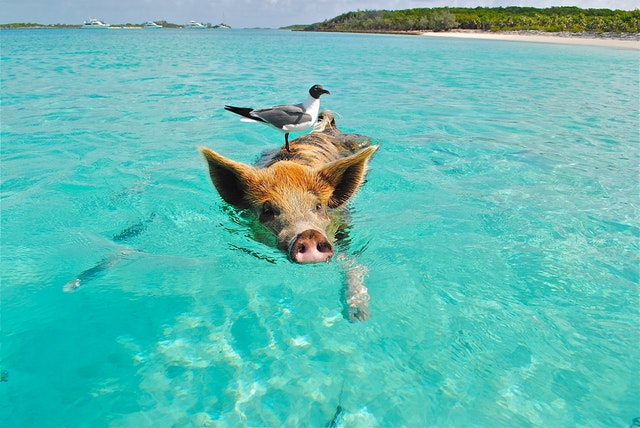 Today's ActivitiesDo you enjoy swimming in a pool? Have you ever seen a cow in a swimming pool? This is a fun story about a very optimistic cow that wants to learn how to swim. Do you think he will be able to do it? Listen to this story, "Sink or Swim". STEM stands...