Hello Kindergarten Friends, Mrs. Munoz loves springtime. Flowers blooming, warm sunshine, and ladybugs on leaves! Can it get any better? Have you ever looked up into a tree, and saw ladybugs on the leaves? Did you know ladybugs eat a tiny bug called an aphid that is on leaves? Let's learn more about ladybugs and their life cycle today.
lady bug life cycle
Time to write the steps of the ladybugs life cycle. Look at the picture in the PDF to write simple sentences. Feel free to use these examples or come up with your own. Remember to have a capital letter at the beginning, spaces between your words, and punctuation at the end. First, it is an egg. Next, it is a larva. Then, it is a pupa. Last, it becomes a ladybug.
ladybug life cycle wheel
Do you remember the steps of the ladybug life cycle from the story? Today, we will create a Lady Bug Life Cycle Wheel. You will need a paper plate, glue, scissors, and crayons. Also, print the pdf, this is sure going to be a fun activity!
Use this worksheet to color the ladybug life cycle.
Use this worksheet to cut and past the life cycle in order, then color it 
move like a bug
Flutter like a butterfly, crawl like a ladybug, and buzz like a bee as you sing along to this simple song.
Did you do today's activities?
Push the button below to let us know you've completed the activities below:
More Ladybugs In Hand Packet
Additional lessons are available for this grade level by pressing "More Lessons" above, or selecting a lesson below: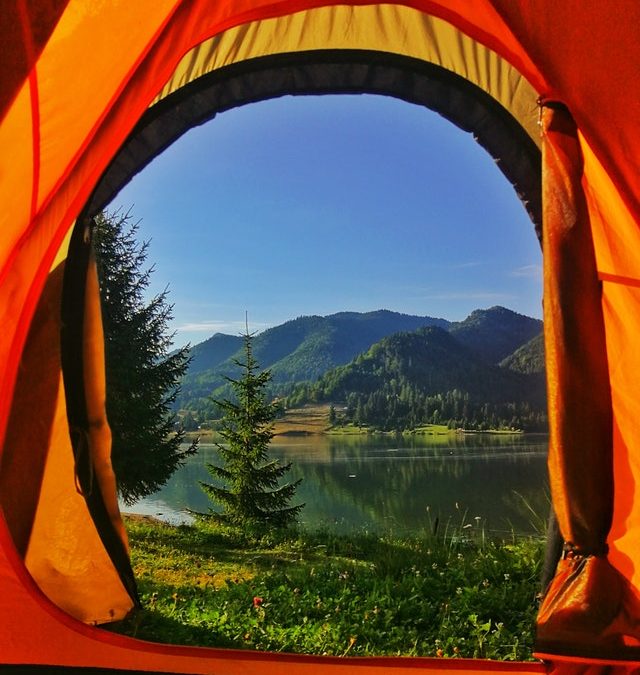 Today's ActivitiesListen to "Curious George Goes Camping."Curious George is a curious monkey. His curiosity sometimes gets him in trouble. In the story, he was very curious about what he thought was a kitty. What was it really? Was this a problem? Use this template to...