Community Helpers – Firefighters
Hello, my friends! I can't wait to learn about the people that help our community! This weeks lessons were planned by Mrs. Munoz from Sonora Elementary School! There are a variety of community helpers! Firefighters help to protect their communities on a daily basis. Let's learn more about Firefighters!
Listen/Read
Theme: Community Helpers – Firefighters
Listen to the Scholastic Stories on Day 20. Click the link and then scroll down to Day 20.
First, listen to Dot the Fire Dog, then read the story A Very Busy Firehouse.
Complete the puzzler activities below the stories. Click the link and then scroll down to Day 20.
Make sure to use the "read along" feature for the story  A Very Busy Firehouse. IF the actiities on the website are too difficult try this word-picture matching sheet instead. If you cannot print or do not have a packet yet, just read the word aloud and have your child touch or point to the matching picture.
write
Write a Thank You letter to the fire department. Finish this sentence. Thank you firefighters for ______________. Then draw a picture for the firefighters.
Have a parent help you with the writing portion. Parents can use a highlighter to write the message then have the child trace over it. You can use ths template for the letter.  If you can't print, open it up in your word processor and help your child copy and paste pictures from the internet into the box.
Parents can write the letter for their child with input. If your child is having trouble talking, ask them yes or no questions (i.e., do you want to thank them for helping keep us safe? What about rescuing cats from trees? How about putting out fires?) then write it in. You can also bring up images on google images and have your child point to the ones they want you to add into the picture section of the letter.
Make A Firetruck
Let's make a firetruck out of flat shapes.
Watch the video but have a parent help with the cutting if needed. If the process of cutting and assembling is too long, parents can pre-cut the pages and have your child just do the assembly. Use this template (print 2 copies). Cut the shapes from one copy then paste or arrange on the shapes on the other copy. If you can't print or don't have a packet, open the word doc and move the shapes around and help your child arrange the shapes digitally.
Firefighter
Watch this video I Want To Be A Firefighter. 
What does a firefighter do? Would you like to become a firefighter? 
Watch the video and discuss with your child. If your child has trouble coming up with answers give them two choices (i.e., Would being a firefighter be scary or fun? What would you like better, Fighting Fires or Helping People? etc.), or you could ask yes/no questions (Do you want to be a firefighter? Do you like firefighters? Do firefighters help us? etc.)
Did you do today's activities?
Push the button below to let us know you've completed the activities below:
Community Helpers – Firefighters In Hand Packet
Speech & Language
Conversation starters: Conversation Starters: What does it mean to be a friend? What happens when you try to talk to someone and they aren't paying attention? What can you do get someone's attention if you want to talk with them? What feelings do you see the cat have in the story? What feelings do you see the mouse have in the story?
Additional lessons are available for this grade level by pressing "More Lessons" above, or selecting a lesson below: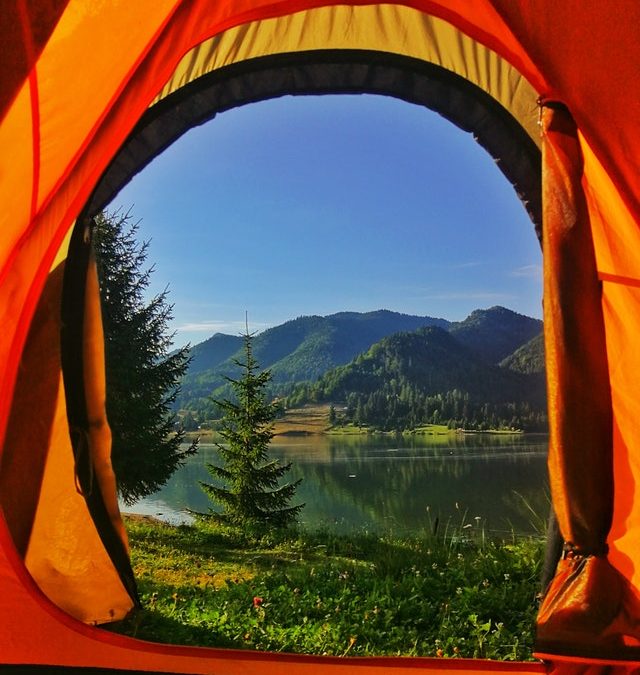 Today's ActivitiesListen to "Curious George Goes Camping."Curious George is a curious monkey. His curiosity sometimes gets him in trouble. In the story, he was very curious about what he thought was a kitty. What was it really? Was this a problem? Use this template to...