Hello everyone, Mrs. Lane, here! I love creating art out of recycled materials! Let's take care of our beautiful planet by recycling reusable items at home. You can even make your own toys!
writing
Make a List: Write a list of objects you have around the house that you can reuse or recycle.
Use the worksheet on page 5 of the linked packet to make your list of recyclables, you can write with a parent's help or you can draw.
If you can't use the worksheet linked go around your house with a camera or phone and help your student to take pictures of recyclable materials.
Review Teen Numbers: Teen numbers are made up of a ten and some ones. Sing with Harry Kindergarten to review your teen numbers. Then, print the math page in the In-Hand packet to practice.
Use the same worksheet, parents may need to assist in the counting by handing your child the markers you are using to fill the boxes one at a time and counting with your child. Give your child only the amount you are counting to so as not to count past your number.
You may need to do this activity as a highly prompted one where you help your child count or mark off boxes while you count aloud. Try to cover up the boxes you wont be filling so your child doesn't go past where they should. After you do it together try again but start counting then leave space before you say the next number so that your child can fill it in him/her self. If your child isn't talking, have them point and you count aloud.
create
Wath this video to learn how to recycle a water bottle and  create a sun catcher and a spring to play with or hang in the garden. Use this worksheet to learn more and help you organize.
Follow the link to learn how to make a colored wind spinner from a waterbottle. Help your child with cutting if needed, let your child do coloring however they want.
Did you do today's activities?
Push the button below to let us know you've completed the activities below:
Speech & Language
Conversation starters: Conversation Starters: What does it mean to be a friend? What happens when you try to talk to someone and they aren't paying attention? What can you do get someone's attention if you want to talk with them? What feelings do you see the cat have in the story? What feelings do you see the mouse have in the story?
Additional lessons are available for this grade level by pressing "More Lessons" above, or selecting a lesson below: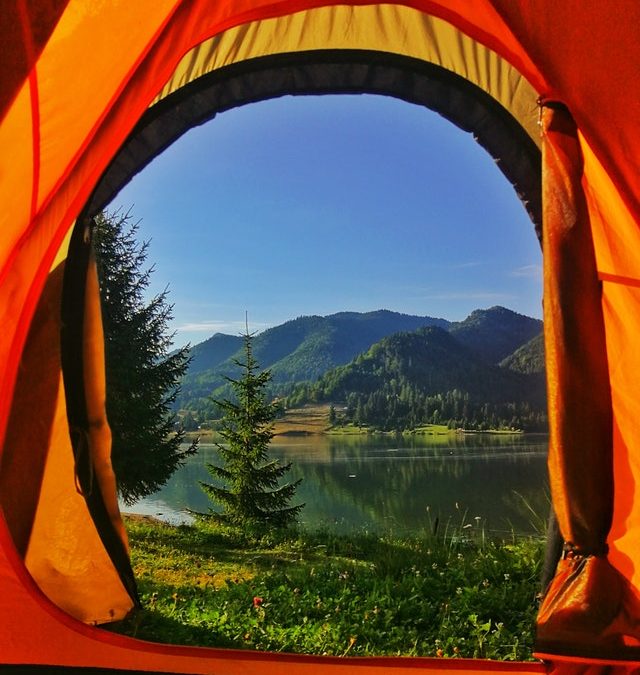 Today's ActivitiesListen to "Curious George Goes Camping."Curious George is a curious monkey. His curiosity sometimes gets him in trouble. In the story, he was very curious about what he thought was a kitty. What was it really? Was this a problem? Use this template to...