Hello my Kindergarten Friends, Mrs. Munoz here. I love learning about the earth and how we can take care of where we live. Let's learn more about water conservation today!
Earth Week: Reduce/Water Conservation
writing
Use this Water-Saving PDF to list 4 different ways we use water. Write one way you can reduce water usage. Then illustrate your solution.
If your student is having a hard time writing you can do dictation: ask the questions about what we do with water (water plants, shower, drink, etc.) and you can write and they can trace the answers on the sheet.
Instead of writing into the sheet, you can do it experientially, have your student help water the plants, fill a cup, wash hands, brush teeth, etc.)
The number 10
Let's sing and learn with Jack Hartmann's video, What Numbers Make 10. Then let's practice our addition facts to 10 by coloring the Earth Day Owl Color-by-Code.
Do the math with your child and then give them the correct color that corresponds with the answer. Write the answer with or for your child in the color according to the key. Then have them finish the coloring. Try only doing one color at a time.
If your child struggles with the math, you can make this a number-color matching activity by writing the answers in each section. You can scratch out the problem too if it is too distracting. Make the answer numbers in the color that section needs to be colored and then provide your child the crayons/markers or colored pencils needed. You can point to the colored number (answer you wrote in) for each section then have them choose from two colors (1 is correct the other isnt). They can match the color of the answer number to the coloring utensil and then color the section in together. Use hand over hand prompt if you need to help them keep in the lines.
Water Pollution Observation
Grab two jars, fill one jar with water. Go outside and collect trash or litter. Fill the second jar with water and the litter. Let the water with the trash sit for at least two days. Make observations of both jars. Ask questions such as "which water would you prefer to drink? What would happen to our lakes, rivers, and oceans if we litter?
Just do the water in jars activities, ask questions your child can understand or just go back and check on it throughout the day.
Did you do today's activities?
Push the button below to let us know you've completed the activities below:
Water Conservation In Hand Packet
Speech & Language
Conversation starters: Conversation Starters: What does it mean to be a friend? What happens when you try to talk to someone and they aren't paying attention? What can you do get someone's attention if you want to talk with them? What feelings do you see the cat have in the story? What feelings do you see the mouse have in the story?
Additional lessons are available for this grade level by pressing "More Lessons" above, or selecting a lesson below: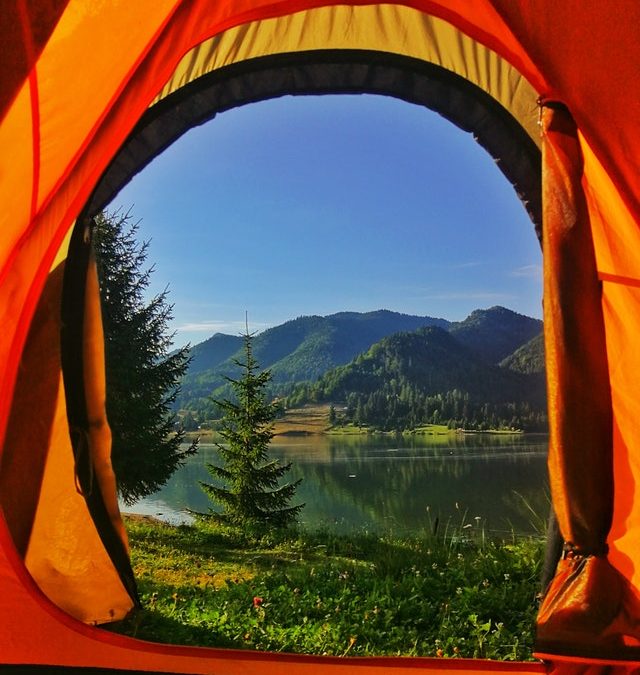 Today's ActivitiesListen to "Curious George Goes Camping."Curious George is a curious monkey. His curiosity sometimes gets him in trouble. In the story, he was very curious about what he thought was a kitty. What was it really? Was this a problem? Use this template to...