Baskets are useful tools. They can be used when harvesting from a garden, for storing items, or for carrying items from one place to another. Baskets are especially helpful when collecting eggs. Today you will listen to a story about a basket, engineer and build your own basket. After that, you will write about how you made your basket and then measure it.
Listen/Read
Theme: Easter Story
Read The Biggest Easter Basket Ever
Pretend you are Clayton and Desmond.

What items would you want to put in your easter basket?

Draw a picture of your basket, filled with eggs and candy!
Color
Color in this Easter basket.

Draw pictures or use stickers to show what your basket is filled with. 
Use a nonstandard unit of measure to measure the width and length of your basket. (You can measure with Legos, cheerios, jelly beans, etc.)
Leveled learning extension: Focus on counting and making simple patterns using this fun packet! 
Leveled learning extension: Focus on counting and making simple patterns using this fun packet! 
Create
Use natural or recycled materials to construct a basket.
Your basket must have a handle and be able to hold at least 3 eggs.
Decorate
Decorate and write about your basket.
This is my basket.
It is ___________.
Here is my ______basket.
It is ________.
My basket is ________.
I like my ________.
Did you do today's activities?
Push the button below to let us know you've completed the activities below:
Easter Story In Hand Packet
Speech & Language
Focus on describing an Easter egg. Here is a picture of 6 different eggs.
Can you describe them?
OT Activity of the Day: Work on your pencil grasp by painting with a Q-Tip. Hold the Q-Tip in your first three fingers, like you hold a pencil. Dip the q-tip in some paint and then dot each of the circles on the Easter Egg printout. 
Additional lessons are available for this grade level by pressing "More Lessons" above, or selecting a lesson below: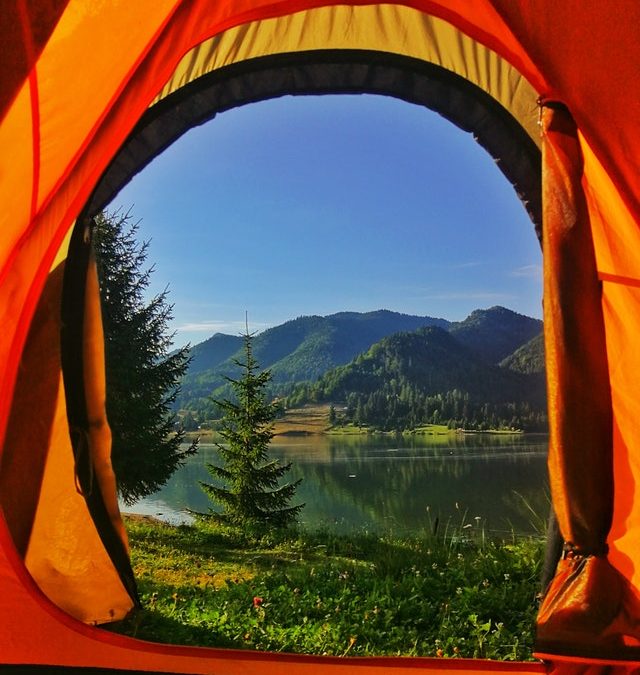 Today's ActivitiesListen to "Curious George Goes Camping."Curious George is a curious monkey. His curiosity sometimes gets him in trouble. In the story, he was very curious about what he thought was a kitty. What was it really? Was this a problem? Use this template to...