If you take a walk in the spring, you can often hear the sounds of birds singing. Listen carefully. How many different types of bird songs can you hear? Enjoy learning how tricky it can be to build a bird's nest today...boy, those birds are talented!
Listen/Read
Spring Theme: Birds and Nests
Listen to There is a Bird on Your Head!
What would you do if there was a bird on your head?
On your friend's head?
If you could change the ending of the story, how would you change it?
Draw a picture to show your favorite part of the story.

Tell a grown-up why that is your favorite part.
For a fun and silly extension activity, cut and color these birds.

Find a bowl. 

Rip up some newspaper. 

Put the newspaper and the birds in the bowl, and tie it to your head!

Hee-hee! How silly! 
Writing
After you design and build your bird's nest, write 3 sentences explaining the steps you took.
Use the words, "First, ___. Next, ___, and Last, ___.
Leveled learning extension:

Print out and color this nest.

Add a bird and an egg.

Dictate a sentence about the nest to your adult helper.

Trace or copy the sentence. 
Use the birds you made in the art project to create and solve number stories (addition and subtraction facts within 5).
Math Extension:
Look at your birds.
How many beaks are in all?
How many feet, wings, eyes, heads, bodies?
Practice counting with this easter egg activity. 
design and build
Design and build a bird's nest.
Make 5 birds to go in the nest you will design. Use play-doh, pom-poms or other art supplies or paint or color them and cut them out.
Did you do today's activities?
Push the button below to let us know you've completed the activities below:
Birds and Nests In Hand Packet
Speech & Language
Focus on polite language: In the story "There is a Bird On Your Head!" the elephant is frustrated with the birds who built a nest on his head. When he used polite language, the birds removed the nest from his head. Using the words "Will you please…" or "Can I please…" can really help you get the answer you want!
Occupational Therapy
Activity of the Day: Go on a Picture Hunt. Try to find the hidden objects in this picture of a squirrel family taking a spring walk.
Click on the object in the picture to see if you are right! 
Additional lessons are available for this grade level by pressing "More Lessons" above, or selecting a lesson below: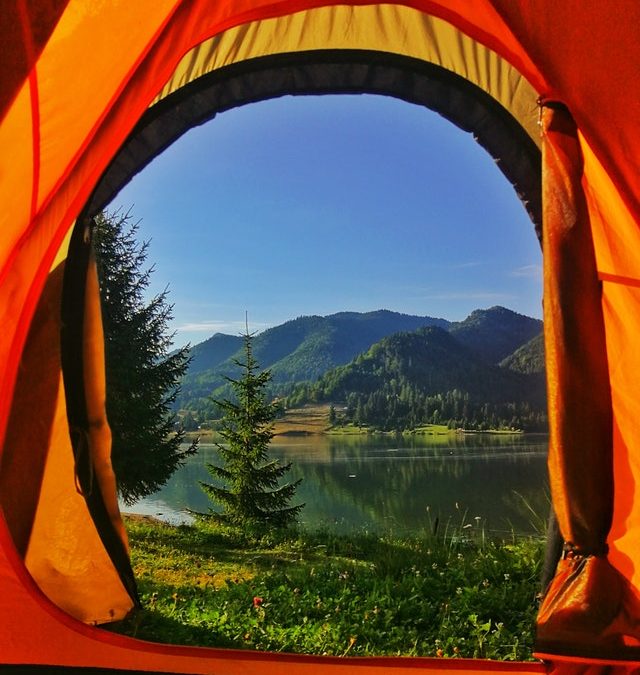 Today's ActivitiesListen to "Curious George Goes Camping."Curious George is a curious monkey. His curiosity sometimes gets him in trouble. In the story, he was very curious about what he thought was a kitty. What was it really? Was this a problem? Use this template to...