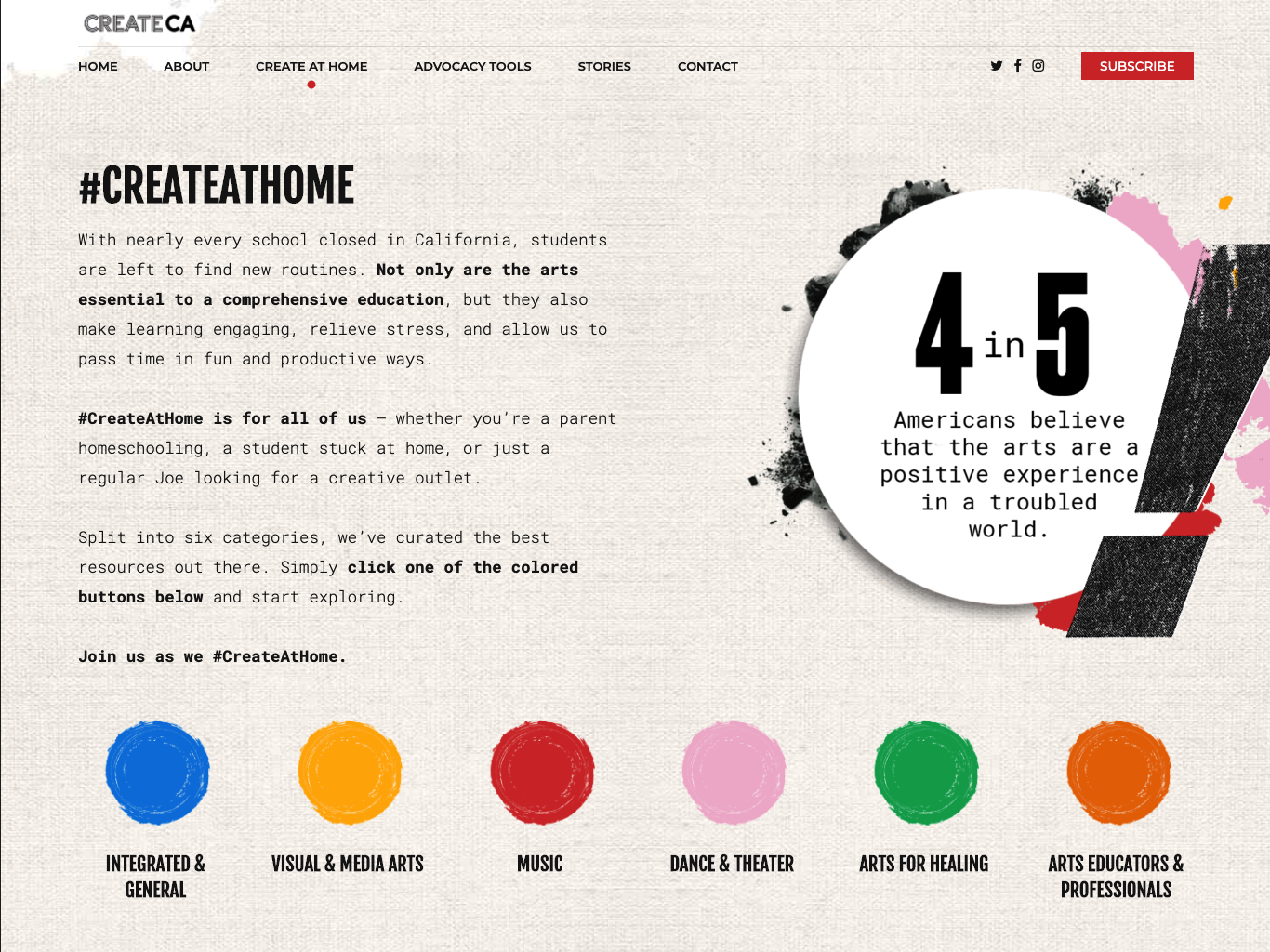 #CreateAtHome
----Preschool | ---Grades PK-2 | --Grades 3-5/6 | --Middle School | -High School | Art | VAPA
With nearly every school closed in California, students are left to find new routines. Not only are the arts essential to a comprehensive education, but they also make learning engaging, relieve stress, and allow us to pass time in fun and productive ways.

#CreateAtHome is for all of us – whether you're a parent homeschooling, a student stuck at home, or just a regular Joe looking for a creative outlet.

Split into six categories, we've curated the best resources out there. Simply click one of the colored buttons below and start exploring.

Join us as we #CreateAtHome.