Olivia Saves the Circus
Here is a fun story about Olivia saving the circus. As you are watching the story being read, as your learning what is happening? Did Olivia really save the circus? What were some things Olivia said she did? What is your learner's favorite part of the story?
Counting Elephants
Find 10 elephant pictures (you can find them in magazines, coloring books, etc. or have your learner draw them. Write the numbers 1 through 10 on each elephant and have your learner line them up in order.
Did you do today's activities?
Push the button below to let us know you've completed the activities below:
Additional lessons are available for this grade level by pressing "More Lessons" above, or selecting a lesson below: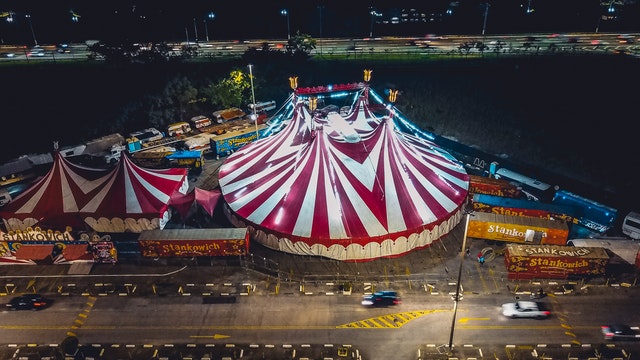 Today's ActivitiesPrint both pages out and have your learner cut out the shapes on the first page. Then use the second page to sort between animals and people. Don't have access to print? That's okay, have your learner draw pictures and then make two piles of animals...