Camping Spree with Mr Magee
write!
Give your child a journal to write in while they camp. Let them draw what they see or pretend to write words to describe their camping trip.
shapes!
What shapes do you see when you go camping? Play I spy with your child and see how many different shapes you can spy in your campsite, in your camping gear, and in the environment around you.
explore!
What kind of animals might you see when you go camping in our forest? Check out these images to see some of the animals that you might see and their tracks.
Play!
Often when you go camping you take a hike or a walk. Play simon says as you explore.
Try it!
Where do you go camping–the beach, lake, river, forest? Right now it may be difficult to go camping. If you are unable to go camping in the forest how about going camping in the back yard. Pitch a tent in the back yard and have a camping adventure right at home.
What kinds of things do you take camping? Have your child help you create a list of things that you need to take camping. Try making this fun camping lantern craft with your child.
Did you do today's activities?
Push the button below to let us know you've completed the activities below:
Additional lessons are available for this grade level by pressing "More Lessons" above, or selecting a lesson below: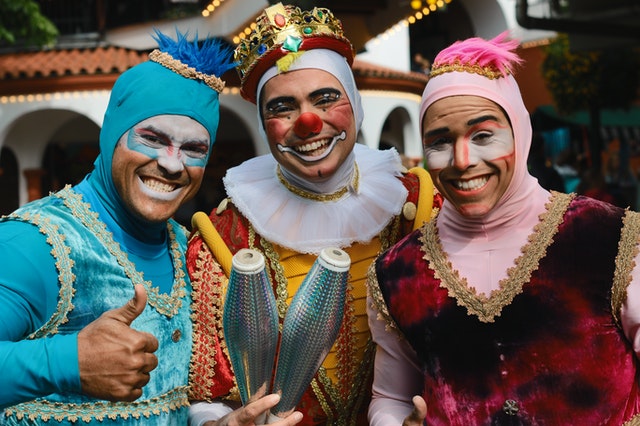 Today's ActivitiesUse this template to create a silly clown face. Check out this fun science experiment using baking soda and vinegar. Your learners will have fun watching the balloon blow up with air. Did you do today's activities? Push the button below to let us...