Camping with Pete the Cat
Let's go camping with Pete the Cat!
Cutting and Tracing
Practice your cutting and tracing with this fun campfire activity. Learning Objective: Manipulates objects with both hands doing different movements.
Our toddler friends can cut or rip paper bags into "logs" and glue them on a paper and then use crayons to draw the flames.
Marshmallow Painting
Explore patterns with this fun marshmallow painting activity. Learning Objective: Attempts to create simple repeating patterns.
Toddler friends can use the edible paint option to make a totally edible activity
Science in the Kitchen
What happens to marshmallows when they heat up? How does chocolate change when it is heated? Follow this yummy recipe for indoor smores and help your child make predictions about what will happen to the ingredients and then discuss the outcome. Learning Objective: Children will observe objects and events of interest in the environment, makes simple predictions about them, and checks the predictions
Did you do today's activities?
Push the button below to let us know you've completed the activities below:
Additional lessons are available for this grade level by pressing "More Lessons" above, or selecting a lesson below: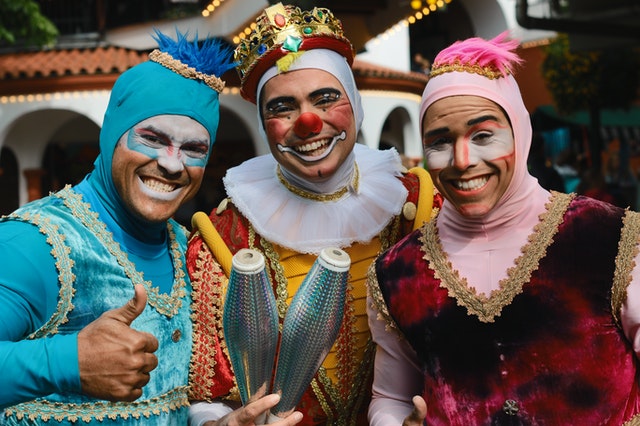 Today's ActivitiesUse this template to create a silly clown face. Check out this fun science experiment using baking soda and vinegar. Your learners will have fun watching the balloon blow up with air. Did you do today's activities? Push the button below to let us...