End of Year Reflection "The Present: Give Yourself the Gift of Self-Compassion"
Phase 2: Respond
What is your overall response to the short film?
Rewatch the film and pause at 2:35. Use at least 5 adjectives to describe the boy during this part of the film.
Rewatch the film from 2:35 until the end. Use at least 5 adjectives to describe the boy during the second half of the film.
Opinion: Why does the boy feel the way he does about the dog and why do you think it changed?
Phase 3: Get Creative
The film is based on this comic strip by Brazilian, Fabio Coala.
Read more about the creation of the short film here.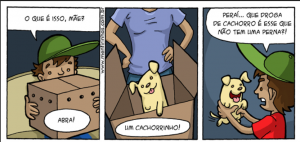 Create your own comic strip using at least 5 major moments in the story.  Be sure to include thought bubbles and dialogue boxes. 
Print one of these comic strip templates or use your own google slides or google doc to create your comic.
Phase 4: Self Awareness
Video: What is Self Awareness?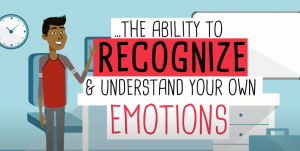 What does it mean to you to be disappointed?
Why do you think Jill was originally disappointed?
How have you been able to connect with your friends or family during this pandemic?
Did you do today's activities?
Push the button below to let us know you've completed the activities below:
Additional lessons are available for this grade level by pressing "More Lessons" above, or selecting a lesson below:
Today's ActivitiesSo...this school year did not end the way any of us could imagine. Despite that, we can still look forward to our future hopes and dreams. The end of the school year is a great time to think about goals. What do you want to accomplish? What do you...