One Fish, Two Fish, Red Fish, Blue Fish
Read/Listen
So many fish in the ocean! Come read along and check out the fish in this book One Fish, Two Fish, Red Fish Blue Fish.
Learning Objective: Initiates looking at and talking about books.
Listen to "Count with Little Fish" and count the creatures there.
Counting!
Let's go fishing. Grab some rainbow goldfish crackers and use them to do these fun math activities!
Learning Objectives: Children will sort objects accurately into two or more groups based on one attribute, extend a simple repeating pattern (with two elements) by adding one or more repetitions of a pattern and count up to five objects using one-to one correspondence; and recite numbers in order, one through ten.
With our younger friends, try just using the patterning activity to have your child match the goldfish on the page with their own goldfish crackers!
bubbles!
Explore cause and effect with this fun craft activity using bubbles and food coloring! Try using different tools to blow bubbles and predict which will work the best.
Some ideas are, a straw, a whisk and a potato masher. What other things can you find at home?
Learning Objective: Children will made predictions and then act on objects to cause a specific result
sing!
Come sing along to a classroom favorite. Sing "Slippery Fish" and move along to the motions.
Learning Objective: Tries different ways to coordinate movements of large or small body parts
Explore!
Let's take a field trip! Come along to the Seattle Aquarium and see what cool creatures live there.
Did you do today's activities?
Push the button below to let us know you've completed the activities below:
Additional lessons are available for this grade level by pressing "More Lessons" above, or selecting a lesson below: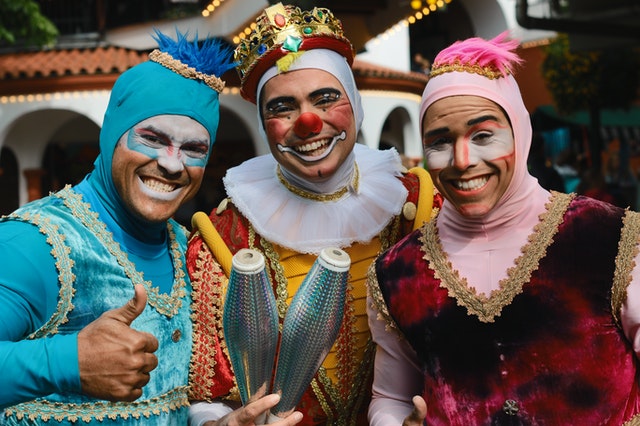 Today's ActivitiesUse this template to create a silly clown face. Check out this fun science experiment using baking soda and vinegar. Your learners will have fun watching the balloon blow up with air. Did you do today's activities? Push the button below to let us...