Don't Let the Pigeon Drive The Bus
Listen to the story, Don't Let the Pigeon Drive The Bus. Encourage your child to participate in the reading. This is a fun and interactive story! After you listen to the story, retell the story together!
Draw!
Try this drawing video of a bus! I suggest pausing it and adding step by step instruction for the parts. It doesn't have to be perfect to let your child practice skills with a writing utensil.
Collect and Sort
Collect transportation toys around your house, Count them, then sort them. Challenge your child to sort them based on more than one attribute!
Taking Turns Taking Charge
The goal: To help develop self-awareness, make decisions, and see other people's perspectives.
How to play: Start a tradition where one night a week you and your child (or the whole family) take turns planning a fun night. You could stick to a theme, like choosing which food to eat, movie to watch, or game to play. Or leave things wide open and let the person in charge pick.
Keep in mind: It might help to make a chart with categories like "Waiting my turn" and "Staying calm when doing something I don't like."
After the activity, get everyone to rate themselves. Then talk about what's been working well and what they want to improve on.
Did you do today's activities?
Push the button below to let us know you've completed the activities below:
Additional lessons are available for this grade level by pressing "More Lessons" above, or selecting a lesson below: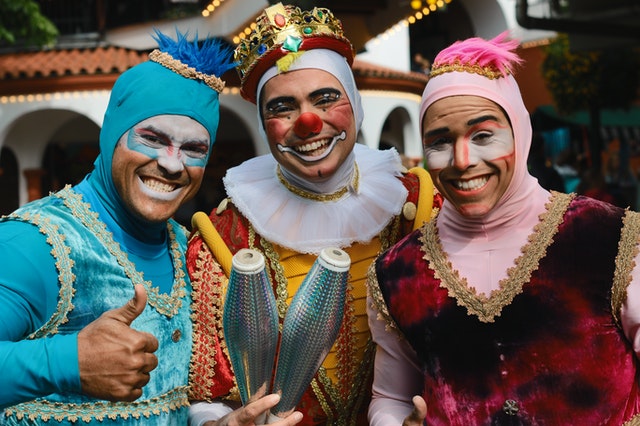 Today's ActivitiesUse this template to create a silly clown face. Check out this fun science experiment using baking soda and vinegar. Your learners will have fun watching the balloon blow up with air. Did you do today's activities? Push the button below to let us...