Unlock your creative potential through writing, science, and performing arts.
Write it!
Create a slide show reflecting upon the last school year. Create a slide for each subject-What are some major projects, assignments, field trip? ANYTHING you want to share with the next class.
This is a reflection slide show as well as advice for the next class coming up. Be creative, add pictures, and any words of advice for the next kiddos to walk through your classroom.
Also, add goals for the next school year. What do you want to improve? Grades, school culture, friendships? Have fun and reflect upon this incredible and unprecedented school year.
Write down 3 words that represent how you are currently feeling about how this school year went. Then write 3 words to describe how they'd like to feel at the end. Chat with friends or family about why they chose their words and what things they can do to get there.
Calculate
Complete this worksheet on Understanding Integer Exponents: Applying Properties for Powers with the Same Base.
Try It!
Try this experiment and see if you can make glass objects disappear. Glass objects are visible because they reflect some of the light that shines on them and bend or refract the light that shines through them. If you eliminate reflection from and refraction by a glass object, you can make that object disappear. (If you don't have a glass rod, try a clear plastic straw.) Here's a video demonstration.
Get moving!
Do these alone or grab a family member to do your exercises with you. Start with the middle square and then make one other choice each day this week.
First, have your child do some warm up stretches: 10-15 arm circles (front and backwards), 15 jumping jacks, running in place for 30 seconds, 10 leg squats, 10 push ups and sit ups then go to GoNoodle and have your child pick a couple of PE/Dance videos. 
Did you do today's activities?
Push the button below to let us know you've completed the activities below:
Additional lessons are available for this grade level by pressing "More Lessons" above, or selecting a lesson below: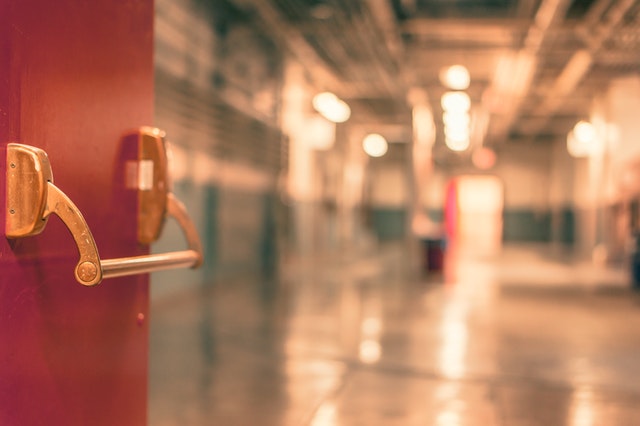 Today's ActivitiesHow Do You Feel About Starting High School? Nervous? Excited? Unsure? Write a short response to reflect on. Write about these: 3 Things you have heard about high school and are wondering if they are, in fact, true. 2 Goals or aspirations you have for...