Watch
Beep! Beep! Beep! Watch this story and meet Blue. A muddy country road is no match for this little pick up—that is, until he gets stuck while pushing a dump truck out of the muck. Luckily, Blue has made a pack of farm animal friends along his route. And they're willing to whatever it takes to get their pal back on the road.
Learning Objective: Children demonstrate knowledge of main characters, events, or ideas in familiar narrative or informational text.
Explore
Complete these worksheets to practice sorting, patterns, counting and combining!
Learning Objective: Children will extend a simple repeating pattern (with two elements) by adding one or more repetitions of an existing pattern AND Children will count up to five objects using one-to one correspondence AND children will sort objects accurately into two or more groups based on one attribute
get creative
Car Painting, grab some cars from the toy box and some paint! Try experimenting with different mediums for paint like shaving cream and food coloring.
Learning Objective: Children will enage in simple purposeful explorations of familiar objects in the environment AND Experiments with tools and materials for painting or drawing. 
For our infant and toddler friends, try experimenting with edible mediums for paint, like yogurt or pudding!
Social and Emotional
Just like traffic lights, our feelings can have colors. Look at this printable about the different zones we may find ourselves in along with strategies to help manage those big feelings.
Learning Objective: Children will Identify own or others' feelings
learn with music
Traffic lights keep us safe on the road. Follow along and learn this song about the colors in a traffic light.
Learning Objective: Children will combine and coordinate two or more locomotor movements together in effective ways, with some success
Did you do today's activities?
Push the button below to let us know you've completed the activities below:
Additional lessons are available for this grade level by pressing "More Lessons" above, or selecting a lesson below: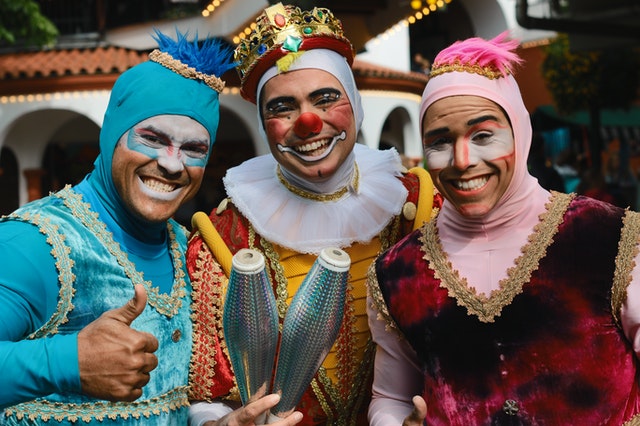 Today's ActivitiesUse this template to create a silly clown face. Check out this fun science experiment using baking soda and vinegar. Your learners will have fun watching the balloon blow up with air. Did you do today's activities? Push the button below to let us...