Listen
Listen to the "Noon Balloon," by Margaret Wise Brown. Talk to your child about riding in a hot air balloon. If you could fly in a hot air balloon where would you go? What would everything look like? Who would you take with you?
Writing
As you and your child talk about where they would go in the hot air balloon write down their words. When you are finished read what you wrote to your child.
Create
What shapes do you see when you look at a hot air balloon? Use these directions to make a hot air balloon with your child and see.
Watch!
How do hot air balloons work? How do they stay in the air? Watch this cool video to learn about hot air balloons.
music
Listen to this great song. Ask your child how they would feel to fly in a hot air balloon high above the ground.
Imagine
Float like a hot air balloon through the air. Can you float high? Can you float way down low? Where can you land? How high can you go up in the air?
Did you do today's activities?
Push the button below to let us know you've completed the activities below:
Additional lessons are available for this grade level by pressing "More Lessons" above, or selecting a lesson below: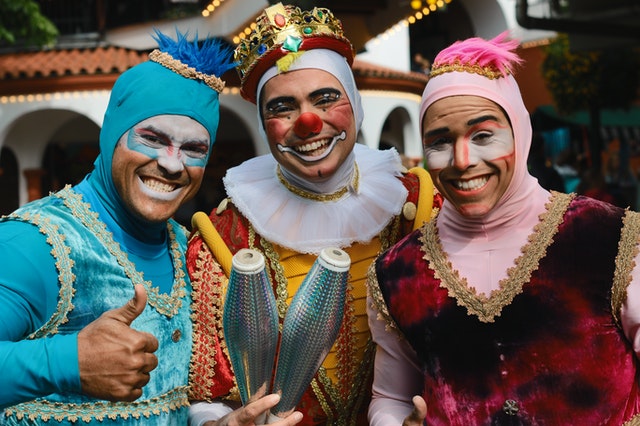 Today's ActivitiesUse this template to create a silly clown face. Check out this fun science experiment using baking soda and vinegar. Your learners will have fun watching the balloon blow up with air. Did you do today's activities? Push the button below to let us...