Engage
Talk with your child about what animals they think they might see at a zoo. Listen to Strike at the Zoo.
create
Think of your favorite zoo animal. Using a variety of art materials such as markers, crayons, pencils, or paint, create a picture of your favorite zoo animal.
Count them!
Two legs, 4 legs, or no legs? A tail or no tail? Who is the biggest and who is the smallest? Zoo animals come in many different sizes and shapes. Check out the zoo animal picture to see which animals have something in common.
Watch it!
Watch this video and meet some of the big cats that live in the zoos and learn some cool facts about them.
emotional
How would an animal behave if they were sad, mad, happy, content, scared, or bored? How would they look and what would they do? Have your child show how they think an animal would act if they were experiencing these emotions. Now how would your child act.
move it!
Talk about the animals at the zoo. How do they move and what they do? Watch this video then choose an animal and ask your child to move like that animal. Now let your child have a turn choosing an animal. Take turns with your child choosing an animal and moving like that animal. Also check out Head to Toe. Can you move like these animals?
Explore
What do zoo animals do when no one is looking? Check out these really cool zoo animal webcams at the San Diego Zoo.
Did you do today's activities?
Push the button below to let us know you've completed the activities below:
Additional lessons are available for this grade level by pressing "More Lessons" above, or selecting a lesson below: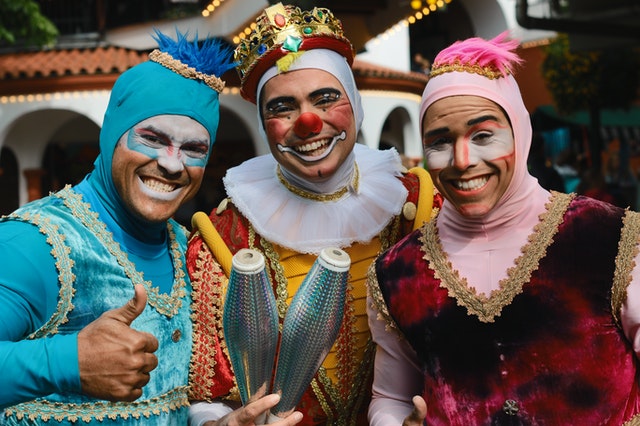 Today's ActivitiesUse this template to create a silly clown face. Check out this fun science experiment using baking soda and vinegar. Your learners will have fun watching the balloon blow up with air. Did you do today's activities? Push the button below to let us...