Read & Listen
When the fire alarm goes off, it's Pete the Cat to the rescue! Watch Pete the Cat: Firefighter Pete.
Toddler Activity: Listen to the song Hurry Hurry Drive the Firetruck. This is a good bonding and language activity. You can also come up with movements to combine with the song such as pretending to "Ding" the bell or "Climb " the ladder. Have fun with it! 
Elaborate
Help your child put their firefighting skills to use as they put out chalk fires! Using some sidewalk chalk, draw fire on the ground and allow your child to use a hose or bucket to "Put out the fire".
Did you do today's activities?
Push the button below to let us know you've completed the activities below:
Additional lessons are available for this grade level by pressing "More Lessons" above, or selecting a lesson below: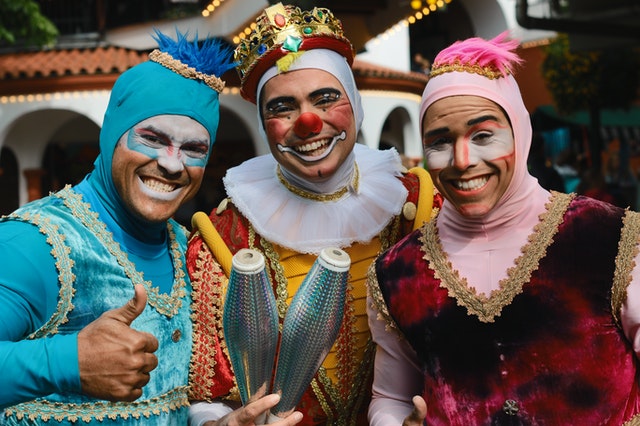 Today's ActivitiesUse this template to create a silly clown face. Check out this fun science experiment using baking soda and vinegar. Your learners will have fun watching the balloon blow up with air. Did you do today's activities? Push the button below to let us...