Community Helpers: Construction Workers
Watch & Listen
Follow along as Pete learns about construction while a new playground is built.
Learning Objective: Children will demonstrate knowledge of main characters, events, or ideas in familiar narrative or informational text
Construction
Time to get hands-on! Put on your best construction gear and make some mud bricks to build with.
Learning Objective: Children will engage in detailed observations and complex investigations of objects and events in the environment (e.g., tests predictions, makes comparisons, uses scientific tools or tracks changes over time)
Build a House
Come help us build a house! Move through the motions of " When I build My House" and get your child crossing the midline of their bodies. Through movements that cross the midline children's brains are making connections with both sides of the brain.
Grab some oatmeal and your favorite trucks for this fun construction themed sensory bin. 
Field Trip
Take a virtual field trip to a construction site.
Parents, print this worksheet to find ideas for helping your child learn new vocabulary, work on comprehension, and practice fine motor skills.
Learning Objectives: Children will use short sentences that contain nouns, verbs, and other words, such as adjectives and recently encountered vocabulary, to communicate
Did you do today's activities?
Push the button below to let us know you've completed the activities below:
Additional lessons are available for this grade level by pressing "More Lessons" above, or selecting a lesson below: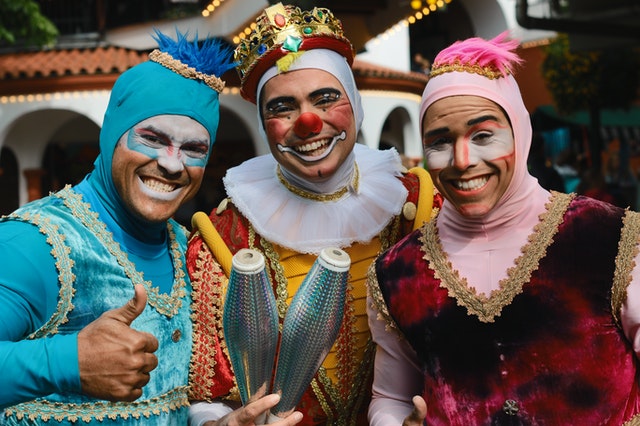 Today's ActivitiesUse this template to create a silly clown face. Check out this fun science experiment using baking soda and vinegar. Your learners will have fun watching the balloon blow up with air. Did you do today's activities? Push the button below to let us...