Community Helpers
Watch this fun video about the different Community Helpers from A to Z. You can pause the video if you want and have your learner guess the community helper before they say it or practice your ABC's by singing along!
When I Grow Up
Talk with your learner about different types of community helpers like Mailmen, Firemen, police officers… and what is their favorites, ask them why and encourage them to talk about what they can do to be like these amazing people. Ask them how they can be helpful like a teacher or a chef.
Then draw a picture of what they want to be when they are older. You can use the page provided or even a plain piece of paper. And remember to have fun!
Why Community Helpers are Special
Use this time to talk to your learner about why community helpers are so good, what they wish community helpers could do for them during this time, and even how they can help. Remind them that anyone can be a community helper all they need to do is find a way to help their community (this can be the family, neighborhood, or even town).
Construction Site
Make a construction site for your learner to explore! You can use rice, beans dirt, or whatever you have that your learner can use to dig up and build with they can make buildings out of paper and cardboard to place in their foundation. They can build one building or an entire town to get creative with it. Then they can tear it down and make something new. This is a fun activity to explore different community helpers who work at construction sites while allowing your learner some much appreciated sensory time!
Did you do today's activities?
Push the button below to let us know you've completed the activities below:
Additional lessons are available for this grade level by pressing "More Lessons" above, or selecting a lesson below: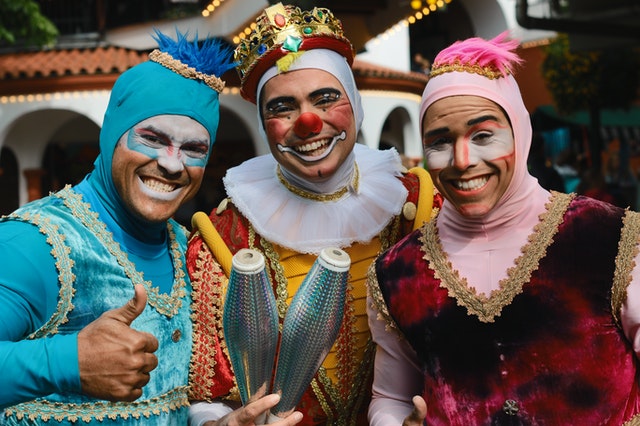 Today's ActivitiesUse this template to create a silly clown face. Check out this fun science experiment using baking soda and vinegar. Your learners will have fun watching the balloon blow up with air. Did you do today's activities? Push the button below to let us...