Five Green and Speckled Frogs
Sing Along
Listen to "Five Green and Speckled Frogs" with your child and support them in learning the words and sing along.
Learning Objective: Your child will learn to count backward from five, and comprehension of beginning math of taking one away and counting how many are left.
Shape Jump Game
A fun way to help your child practice their math skills is to create a shape jump game. This video shows some examples of shapes you can make using things you already have at home, like a plate or shoe! All you need to do to make some shapes are trace objects on to paper and cut them out. Stick them on the floor using some tape. You can play a game by calling out a shape and having your child jump on it. Or you could place the shapes on the floor and have your child practice their frog jumps by jumping to each different shape.
Learning Objective: The child will learn to identify and recognize shapes.
Green Playdough
Make some green Playdough with your child! Here is the recipe!
When making the playdough let your child do some of the pourings and stirring. You can talk about measuring the ingredients and discuss what is happening when you mix it all together! For an alternative recipe check out the 2 Ingredient Silky Smooth Play Dough.
Get Moving!
Frogs love to hop! We can practice our hoping skills by playing Hopscotch! Using chalk, go outside, and help your child draw a Hopscotch game. You can use numbers to practice counting and number recognition, or you can use letters from the alphabet!
Enjoy the video of how to play the game of Hopscotch. Check out our video on how to play Hopscotch indoors!
Did you do today's activities?
Push the button below to let us know you've completed the activities below:
Additional lessons are available for this grade level by pressing "More Lessons" above, or selecting a lesson below: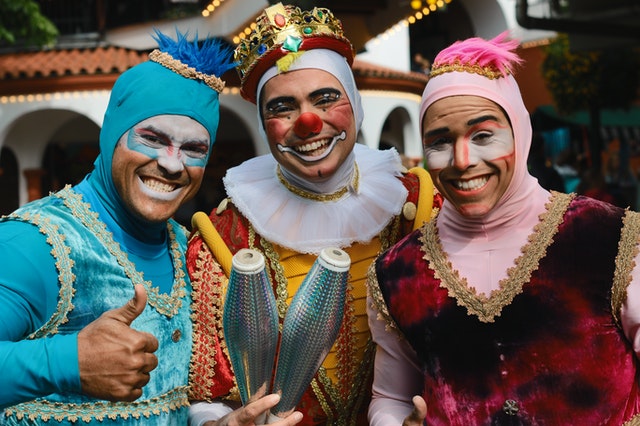 Today's ActivitiesUse this template to create a silly clown face. Check out this fun science experiment using baking soda and vinegar. Your learners will have fun watching the balloon blow up with air. Did you do today's activities? Push the button below to let us...