Life Cycle of Frogs
Let's learn about the Life Cycle of a frog! Check out this fun video that takes you a journey through the life of a frog.
Draw a Frog
After you have watched the video talk about your favorite phase in the frog's life cycle and draw a picture of your favorite one. If you liked hem all don't stop after you have drawn one, draw all of them. Have fun coloring.
Label the Parts of a Frog!
Let's Label the Parts of a Frog! Print the following pages on white or colored paper. Then have your child color the pages if you printed on white paper.Remember to use a good tripod grip on your crayons!
Next, cut out the shapes of the frog and labels. Once you have everything cut out figure out where the pieces go – this is a great time to talk about the video you watched and ask questions about frogs and their life cycle.
Finally, once you have the frog put together and have gotten to talk about it put the labels on the frog in the correct places. Have fun exploring and creating!
Did you do today's activities?
Push the button below to let us know you've completed the activities below:
Additional lessons are available for this grade level by pressing "More Lessons" above, or selecting a lesson below: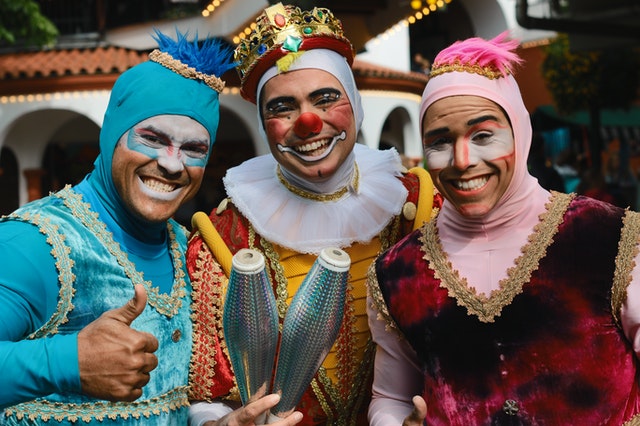 Today's ActivitiesUse this template to create a silly clown face. Check out this fun science experiment using baking soda and vinegar. Your learners will have fun watching the balloon blow up with air. Did you do today's activities? Push the button below to let us...