Stanislaus National Forest
We have the Stanislaus National Forest right here in our own "backyard". Learn about the biodiversity and human history of this beautiful forest and then create a Stanislaus National Forest Kids Magazine article.
Read and watch
Visit this site to learn more about or the nearby forest. Once the Stanislaus National Forest is open for visitors again, people will want to come to visit. Create an article advertisement to convince kids to want to come. What recreational activities are there to do? What makes the Stanislaus Forest unique and inviting? Describe what the forest looks like or include pictures to be even more convincing! 
Read this article and do the review page. use the blue circle to mark the students choice. 
Science
Use this checklist to help you choose an animal or plant to research that lives in the Stanislaus National Forest. Create an informative and fun article for your children's magazine about your organism. Include pictures or drawings, fun facts, and any information you find interesting or important. Check out National Geographic Kid's website for inspiration about how to write your article.
Watch this Brain Pop video about National Parks.
History
Did you know…? The Stanislaus National Forest is among one of the oldest National Forests and it was named after an Indian leader, Estanislao, Use these websites to help you create an article to add to your magazine about the history of the Stanislaus National Forest.
When did the forest become an official National Forest? What was it used for? What type of people used to live there? What other interesting facts could you include?
Help your student design a flyer or brochure of a national forest. Use this link for some pictures. You can use magazine clippings or just draw a national park. 
Get moving!
Get your kids moving with this super fun workout. March it out in between super fun moves to get that heart rate up. Can be done indoors or outdoors. Encourage the whole family to join the fun!
First, have your child do some warm-up stretches: 10-15 arm circles (front and backward), 15 jumping jacks, running in place for 30 seconds, 10 leg squats, 10 push-ups, and sit-ups then go to GoNoodle and have your child pick a couple of PE/Dance videos. 
create
Draw or paint your favorite place in the forest to be the cover of your magazine! If you can't think of one, draw or paint a forest or nature landscape. For inspiration, watch this 8 minute video tutorial about How to Draw a Forest Scene. 
Grow your own garden. Visit this site and learn how to grow your own garden from recycled materials. 
Did you do today's activities?
Push the button below to let us know you've completed the activities below:
Additional lessons are available for this grade level by pressing "More Lessons" above, or selecting a lesson below: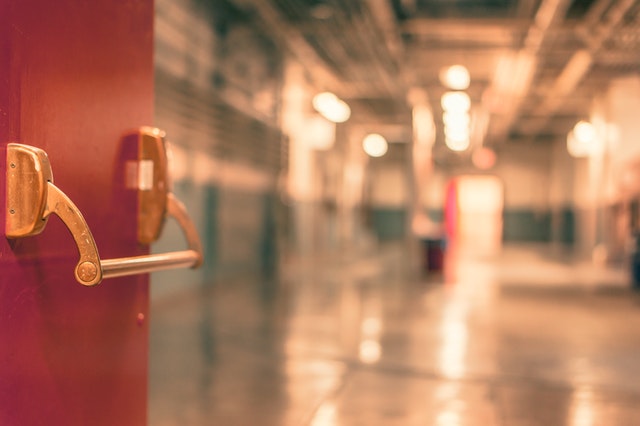 Today's ActivitiesHow Do You Feel About Starting High School? Nervous? Excited? Unsure? Write a short response to reflect on. Write about these: 3 Things you have heard about high school and are wondering if they are, in fact, true. 2 Goals or aspirations you have for...