The Tiny Seed
Listen to "The Tiny Seed". Talk with your child about what a plant needs to grow. Talk about why some of the seeds didn't grow in the book. Where do seeds come from? What do seeds do?
Sorting
Do you have extra dry bean seeds? Scatter them on a plate or tray and have your child sort them or pick them up and put them in a cup using tweezers.
Think about the science
Watch your bean sprout in the bag. Predict how long it will take to sprout. As it grows measure it daily to see how big it is getting. When it is ready put it in a pot with soil and continue to watch it keeping track of its growth.
Think about the science
Spring is such a beautiful time of year. The trees are coming out, there are new leaves everywhere, and flowers are blooming. If you can, print out the scavenger hunt checklist and go on a nature walk. Don't forget to take a snack and a bottle of water.
See how many of the items on the list that you can find and mark them off. See which item you find the most of. Have a wonderful walk and talk about all the things that you see. You can even play "I Spy" and you can do the Draw a Flower activity on your nature walk too!
Did you do today's activities?
Push the button below to let us know you've completed the activities below:
Social Emotional
If you or your child are feeling stressed or upset try this wonderful calming technique. Pretend to hold a flower in your hand now inhale deeply through your nose smelling your flower. Exhale slowly through your mouth. Do this several times. Be creative and ask your child what their flower smells like or what it looks like. Maybe your flower is a dandelion and when you exhale you are blowing the seeds everywhere.
Additional lessons are available for this grade level by pressing "More Lessons" above, or selecting a lesson below: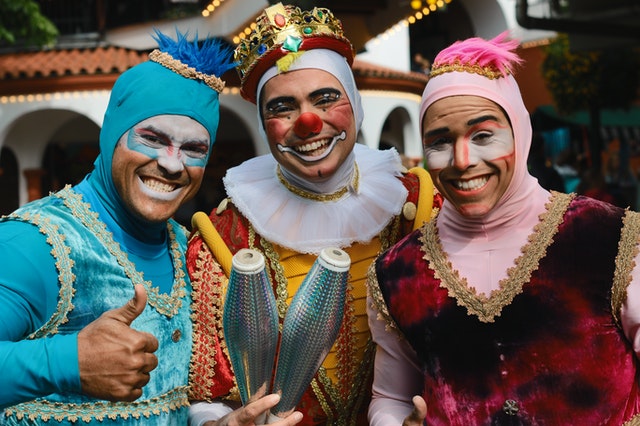 Today's ActivitiesUse this template to create a silly clown face. Check out this fun science experiment using baking soda and vinegar. Your learners will have fun watching the balloon blow up with air. Did you do today's activities? Push the button below to let us...