Welcome Spring
Watch "Look Inside a Flower" to learn about the different parts of a flower and how they work. We encourage you to follow along or try these steps after watching the video with your child!
All about Flowers!
Print out "All about Flowers!", have your learner cut the book pages in half following the line and cut out the parts of a flower on the last page.
Read the story with them and encourage the learner to trace the words on each page. Then read the story again and have the learner find the missing picture that belongs on each page and glue it down. Finally, they can color the pictures! Have fun with this and spread out the activities over the week if your learner needs it.
Think about the science
Try the steps from today's video with your learner. Talk about each part: how does it smell, is it hard or soft, what color is it, and even is it dry, wet or sticky?
Help the learner explore the flower and get as detailed as you can. They can even draw a picture of all of the parts if they wish. Remember to have fun with this science activity!
Did you do today's activities?
Push the button below to let us know you've completed the activities below:
Additional lessons are available for this grade level by pressing "More Lessons" above, or selecting a lesson below: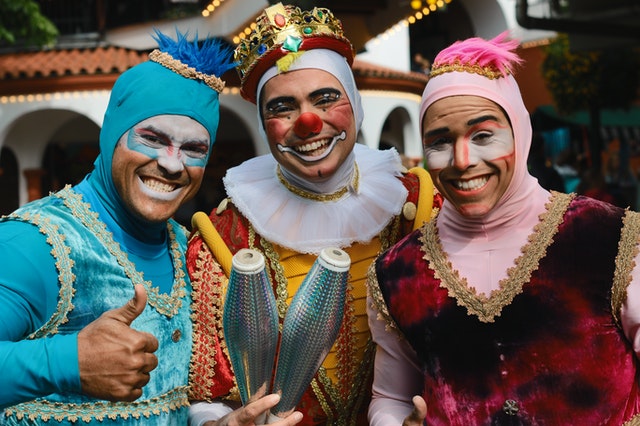 Today's ActivitiesUse this template to create a silly clown face. Check out this fun science experiment using baking soda and vinegar. Your learners will have fun watching the balloon blow up with air. Did you do today's activities? Push the button below to let us...