Letter Hunt
Grab a magazine and go on a letter hunt! Use the link to find a printable worksheet and use it to either have your child cut out letters or pictures that match a letter. Challenge: find items that have to do with spring
Toddler Activity: Go through a magazine and play "I spy". Have your child identify items based on type "I spy an animal" or function "I spy something you can eat". You also can cut out items for your child and have them sort them by color!
Fine Motor Skills
Encourage using dominant hand for clothespins. Encourage holding circle with non-dominant hand while putting a clothespin on. May need some hand over hand assistance.
Playdough
STEM is an acronym for science, technology, engineering, and math. Even though science, technology, engineering, and math may seem like a lofty subject matter for preschool children, preschoolers spontaneously engage in STEM activities indoors and out on a regular basis.
With a little help from us, we can support children's opportunities to engage in STEM learning and develop their critical thinking skills. The possibilities for STEM education are endless. Children love to experiment, combine new substances, build, knockdown, collect, sort, and have fun while learning.
You were probably having your child do STEM activities at home and didn't know it. Look for additional opportunities to build STEM activities in your daily routine. Try this fun STEM activity
Tddler Activity: Explore the outdoors with your little one and gather some grass, flowers, sticks, and leaves. Then use what you find to make a Nature Suncatcher.
Get Outdoors
Get outdoors! Take some sidewalk chalk and make a chalk walk. Follow the link to see some examples or create your own!
Toddler Activity: Here is a recipe to make your own sidewalk chalk paint. This is a great fine motor activity. 
Favorite Fruit
Ask your child what is their favorite fruit. Then watch the video "The Planting Song". After watching the video ask your child what fruit they remember seeing in the video.
Did you do today's activities?
Push the button below to let us know you've completed the activities below:
Additional lessons are available for this grade level by pressing "More Lessons" above, or selecting a lesson below: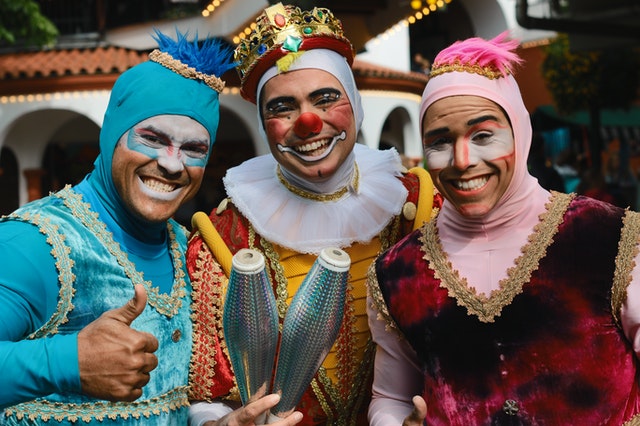 Today's ActivitiesUse this template to create a silly clown face. Check out this fun science experiment using baking soda and vinegar. Your learners will have fun watching the balloon blow up with air. Did you do today's activities? Push the button below to let us...