Busy Bees
"Here is The Beehive" Before watching the video ask your child "Where do bees like to hide?" Then watch this video and talk about how many bees flew out of the hive. Objective: Understanding of language and simple math operations.
Color and trace
Children can work on pencil/crayon control skills by completing the coloring and tracing activities. The coloring page contains tips for helping your child with their pencil/crayon grip.
What do you see?
Play I Spy: Go out side and play I spy with all the differnt things that fly. Take turns picking out a bird, a bug, a plane or other flying objects, and talk about which ones they like best.
we are thankful
Parents can have children verbalize and parent can write down three things that their child is thankful for. Use this worksheet and tell us what makes you happy.
Frozen Yoga
Watch this video as a whole one time. Next time practice just a few poses and stop the video after each pose to make sure of participation and the need of help. The next day do the same thing and try to increase the amount of poses that are tried. Continue for the whole week.
Did you do today's activities?
Push the button below to let us know you've completed the activities below:
Where You Live
Take a walk around where you live. Bring a bag or bucket and collect items during your walk. Discuss where you live, what lives around you, and what your child collected.
Objective: Sense of place. The child demonstrates increased awareness of the characteristics of physical environments and connections among their attributes, including the people and activities in them.
Additional lessons are available for this grade level by pressing "More Lessons" above, or selecting a lesson below: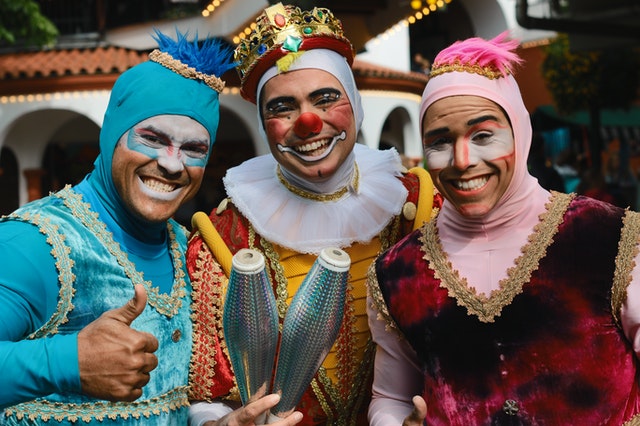 Today's ActivitiesUse this template to create a silly clown face. Check out this fun science experiment using baking soda and vinegar. Your learners will have fun watching the balloon blow up with air. Did you do today's activities? Push the button below to let us...